NEWS
40998 results Page 1 of 2050 next »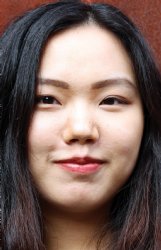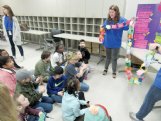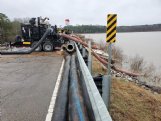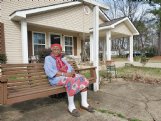 A federal appeals court said Friday that it will not reconsider its ruling that Mississippi's law banning most abortions after 15 weeks is unconstitutional.
A Confederate monument will remain, for now, in a prominent spot on the University of Mississippi campus, nearly a year after student leaders requested that it be moved to a Civil War cemetery.
A frozen food manufacturer plans to invest $27.3 million in a project to increase capacity at its facility in north Mississippi.
Mississippi's state Board of Education is keeping the state's U.S. history exam, despite months of pressure from teachers and others to cut testing.
As a winter storm barreled down on Iowa, Elizabeth Warren's campaign team struggled with whether to scrap a town hall scheduled at the old Maytag headquarters.
President Donald Trump has assembled a made-for-TV legal team for his Senate trial that includes household names like Ken Starr, the prosecutor whose investigation two decades ago resulted in the impeachment of Bill Clinton. Former Harvard law professor Alan Dershowitz said he will deliver constitutional arguments meant to shield Trump from allegations that he abused his power.
Police are scouring the internet for clues about plans for mayhem, workers are putting up chain link holding pens around Virginia's picturesque Capitol Square, and one lawmaker even plans to hide in a safe house in advance of what's expected to be an unprecedented show of force by gun-rights activists.
The Democratic chairman and ranking Republican on a House Armed Services subcommittee toured Navy shipbuilder Bath Iron Works on Friday and offered assurances to shipbuilders amid reports of possible cuts.
Iran will send the black box flight recorders from the Ukrainian jetliner that it accidentally shot down last week to Ukraine for further analysis, an Iranian official said Saturday.
The Trump administration on Friday took another step toward dismantling Michelle Obama's school nutrition guidelines, proposing a new rule that could lead to more pizza and fries and less fruit and a smaller variety of vegetables on school menus.
Wall Street capped a milestone-setting week Friday with a few more as modest gains nudged the major stock indexes to all-time highs.
Thousands gathered in cities across the country Saturday as part of the nationwide Women's March rallies focused on issues such as climate change, pay equity, reproductive rights and immigration.
Mississippi legislators are pushing ahead with a plan to pay the full cost for this year's teacher pay raise.
Update: A set of pumps was delivered from Birmingham, Alabama to the Oktibbeha County Lake Dam on Friday evening to be installed at the levee to drain the water to a safe level and relieve pressure on the dam.