NEWS
43199 results Page 1 of 2160 next »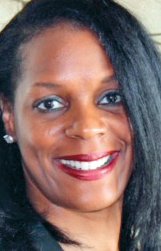 A student and teacher in Columbus Municipal School District have tested positive for COVID-19 while 11 others have been asked to self-isolate, Superintendent Cherie Labat confirmed Tuesday morning.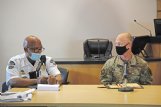 Following months of national and local protests against racial inequality, a cadre of community leaders in the city of Columbus and Lowndes County gathered Tuesday night at the Municipal Complex for a discussion about the racial dynamics in the nation and, in response, how to improve race relations within the community moving forward.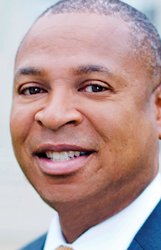 With less than two weeks until school starts back for students in Starkville-Oktibbeha Consolidated School District, questions about virtual versus in-person learning dominated discussion at Tuesday evening's board of trustees meeting.
Mississippi Gov. Tate Reeves described college football -- even amid the coronavirus pandemic -- as "essential" Tuesday, his comments echoing a tweet President Donald Trump posted the day before and coming on the same day his Republican counterpart in Florida also pushed for games to be held this fall.
Mississippi will not put a huge mosquito on its new state flag.
Mississippi Gov. Tate Reeves says the state cannot afford $100 per recipient, per week, to bolster unemployment payments during the coronavirus pandemic. But, the Republican governor is praising President Donald Trump for proposing that states provide the money.
Mississippi legislators left the Capitol on Tuesday without setting a budget for the state Department of Marine Resources.
Joe Biden named California Sen. Kamala Harris as his running mate on Tuesday, making history by selecting the first Black woman to compete on a major party's presidential ticket and acknowledging the vital role Black voters will play in his bid to defeat President Donald Trump.
In the weeks before Joe Biden named Sen. Kamala Harris his running mate, women's groups were readying a campaign of their own: shutting down sexist coverage and disinformation about a vice presidential nominee they say is headed for months of false smears and "brutal" attacks from internet haters.
Parents have weighed in on reopening schools. Teachers have weighed in. Public health experts, too, along with cities, states and President Donald Trump.
More than 500 people in one of the poorest counties in Mississippi were tested for the coronavirus by the state Department of Health over the past week as part of a new experimental initiative to slow the spread of the virus by community transmission.
With a coronavirus vaccine still months off, companies are rushing to test what may be the next best thing: drugs that deliver antibodies to fight the virus right away, without having to train the immune system to make them.
Amid widespread protests and unrest over the police killings of Black Americans, a national commemoration of the 1963 civil rights March on Washington is being reconfigured to comply with coronavirus protocols in the District of Columbia.
A federal utility's board plans to review its CEO pay amid ongoing criticism from President Donald Trump, the board's chairman said Monday.
Governors and state labor department officials were scrambling Monday to determine whether they could implement President Donald Trump's executive order to partially extend unemployment assistance payments to millions of Americans struggling to find work in the pandemic-scarred economy.
A coalition of activists, unions, and religious leaders inspired by the Rev. Martin Luther King Jr.'s last organizing effort said Tuesday new data suggest low-income voters in key states could swing some U.S. Senate races.
Congress' failure so far to pass another round of coronavirus aid leaves state and local officials on their own to deal with the soaring costs of holding a presidential election amid a deadly pandemic.
With U.S. virus cases spiking and the death toll mounting, the White House is working to undercut its most trusted coronavirus expert, playing down the danger as President Donald Trump pushes to get the economy moving before he faces voters in November.