NEWS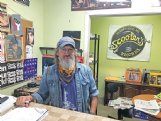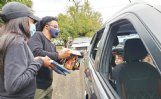 Six years after a contentious U.S. Senate race that divided Mississippi Republicans and more than a year after the death of the incumbent who won, a civil lawsuit connected to the case is still winding through the courts.
The bombshell revelations that President Donald Trump paid just $750 in federal income taxes the year he ran for office and paid no income taxes at all in many others threaten to undercut a pillar of his appeal among blue-collar voters and provide a new opening for his Democratic rival, Joe Biden, on the eve of the first presidential debate.
The University of Southern Mississippi is offering a free online course aimed to educate the public about the coronavirus.
More than a dozen sticks of dynamite planted by Ku Klux Klansmen exploded at a Birmingham church in 1963, killing four Black girls.
President Donald Trump's former campaign manager Brad Parscale has been hospitalized after he threatened to harm himself, according to Florida police and campaign officials.
Amy Coney Barrett paid homage to Justice Ruth Bader Ginsburg in her White House speech Saturday as a shatterer of glass ceilings. She said she would be mindful of the woman whose place she would take on the Supreme Court.
Colleges across the country are struggling to salvage the fall semester amid skyrocketing coronavirus cases, entire dorm complexes and frat houses under quarantine, and flaring tensions with local community leaders over the spread of the disease.
An organizer of a Southern California demonstration against racism was in jail Sunday on suspicion of attempted murder after authorities say she drove through a crowd and struck two counterprotesters.
Placing an order at a deli counter while wearing a mask and standing 6 feet away can be difficult. Try teaching a class full of schoolchildren and connecting with students who are themselves wearing masks.