NEWS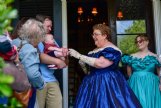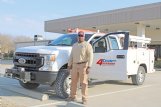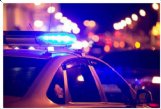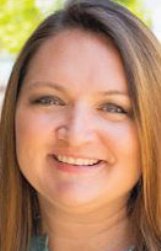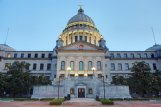 Water for flushing toilets was being distributed at seven sites in Mississippi's capital city -- more than 10 days after winter storms wreaked havoc on the city's water system.
Historians are opposing a bill that they say could politicize the board that governs the Mississippi Department of Archives and History.
A Mississippi judge has sentenced a man to 210 years in prison for firing an automatic rifle at law enforcement officers in 2019 and leaving a sheriff's deputy partially paralyzed.
Looking beyond the $1.9 trillion COVID relief bill, President Joe Biden and lawmakers are laying the groundwork for another top legislative priority -- a long-sought boost to the nation's roads, bridges and other infrastructure that could run into Republican resistance to a hefty price tag.
The House approved a $1.9 trillion pandemic relief bill that was championed by President Joe Biden, the first step in providing another dose of aid to a weary nation as the measure now moves to a tense Senate.
Taking the stage for the first time since leaving office, former President Donald Trump called for GOP unity, even as he exacerbated intraparty divisions by attacking fellow Republicans and promoting lies about the election in a speech that made clear he intends to remain a dominant political force.
Federal investigators probing the death of a U.S. Capitol Police officer killed in the Jan. 6 riot have zeroed in on a suspect seen on video appearing to spray a chemical substance on the officer before he later collapsed and died, two people familiar with the matter told The Associated Press.
With the floodgates set to open on another round of unemployment aid, states are being hammered with a new wave of fraud as they scramble to update security systems and block scammers who already have siphoned billions of dollars from pandemic-related jobless programs.
February is usually the peak of flu season, with doctors' offices and hospitals packed with suffering patients. But not this year.
A Mississippi institution is receiving a grant to advance its work in teaching people about the legacy of Emmett Till, a Black teenager from Chicago whose lynching by white people in Mississippi in 1955 spurred the civil rights movement.
The U.S. is getting a third vaccine to prevent COVID-19, as the Food and Drug Administration on Saturday cleared a Johnson & Johnson shot that works with just one dose instead of two.