PHOTO GALLERY
Drive-in Jesus
Members of East End Baptist Church in north Columbus gathered last Sunday at the church for a drive-in service. More than 65 cars pulled in and faced Preacher Byron Benson as he stood on a stage.
---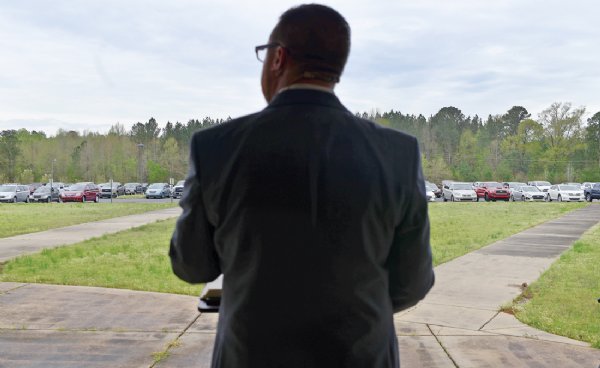 Preacher Byron Benson addresses his congregation during a drive-in service held last Sunday at East End Baptist Church in Columbus. "Do you understand that there are people all over the world today who are in the same sufferings we are in? They are isolated in their homes, they are social distancing just like we are, but they don't have the hope of Jesus Christ. And Jesus gave us comfort so that we could bring it to other people. He comforts us so that we may comfort others," Benson said.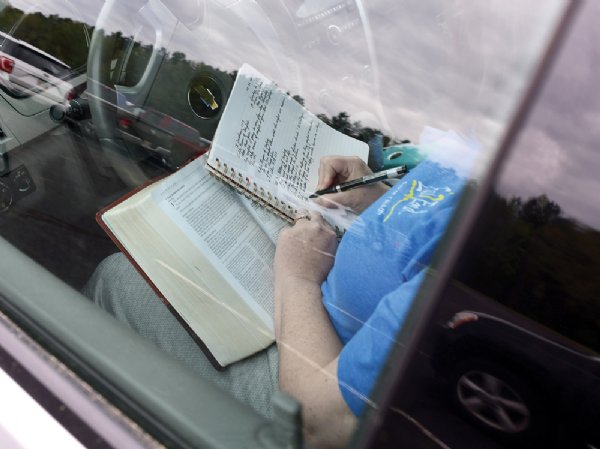 A churchgoer makes notes as she listens to the sermon through her car's radio.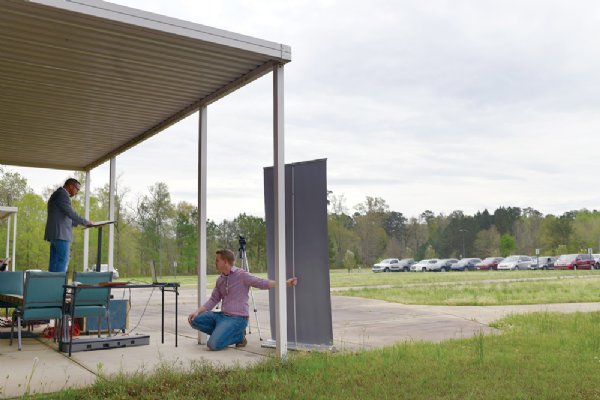 Benson addresses his congregation while Taylor Chisolm supports a sign facing the congregation. Chisolm also assisted with the live online video of the service.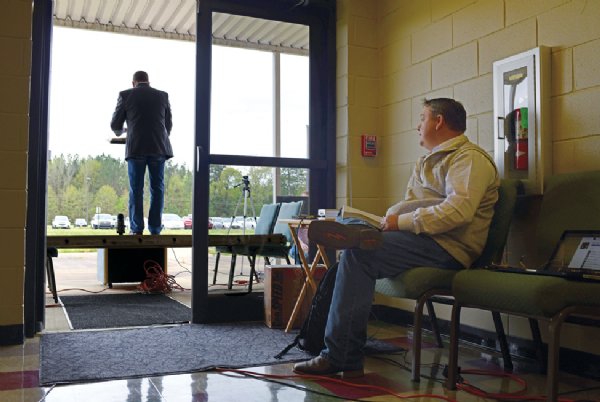 Josh Tilley listens as Benson gives his Sunday sermon. Tilley played the guitar at the start of the worship ceremony.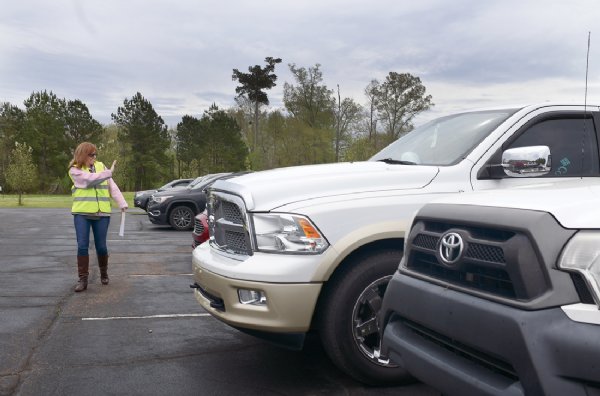 Misty Looney waves to congregants as she checks to make sure everyone parked in the back row of the church parking lot is tuned to the correct radio station prior to the church service.