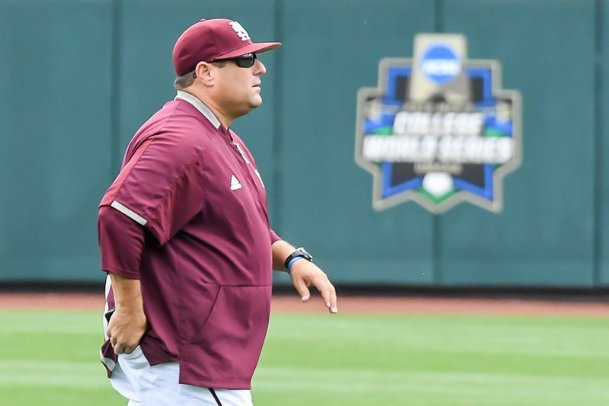 Chris Lemonis is entering his third year at Mississippi State following a four-year run at Indiana. Photo by: Steven Branscombe/USA Today Sports
STARKVILLE -- Mississippi State is already seeing alterations to its 2021 baseball schedule.
With the Bulldogs' appearance in the State Farm College Baseball Showdown in Arlington, Texas bumped back a day, MSU announced Friday it will now play just one game against Jackson State next week.
The Bulldogs and Tigers were initially slated to play Tuesday and Wednesday, but they will now just play the Wednesday game. MSU was initially supposed to play in Arlington beginning on Friday, however the three-game tournament was moved to a Saturday, Sunday, Monday event.
MSU opens its season Saturday morning at 11 a.m. against No. 9 Texas. Redshirt freshman Christian MacLeod is slated to take the mound against the Longhorns.