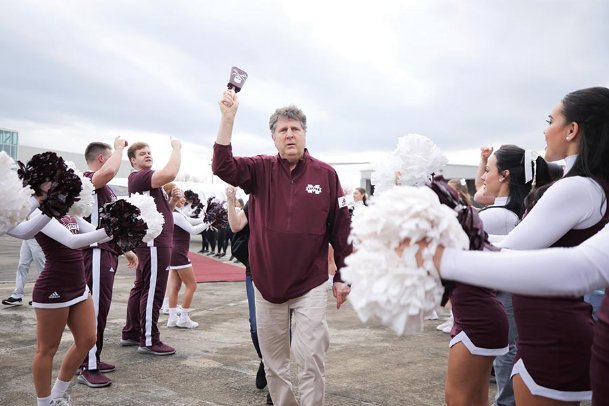 Mike Leach is entering his first year as the head coach at Mississippi State. Photo by: Aaron Cornia/Mississippi State Athletics
STARKVILLE -- Mississippi State has a new opponent in its future.
Utah State announced Monday that it will visit Starkville on September 14, 2024 -- marking the first ever meeting between the two schools.
A member of the Mountain West, Utah State has reached a bowl game in eight of the past nine years. Entering the second season of the Gary Anderson era, the Aggies concluded his first year in Logan 7-6 and 6-2 in conference play.
Prior to Anderson's tenure, Matt Wells -- now the head coach at Texas Tech -- notched a 44-34 record over his six years at Utah State.
While this will be the first game between the Bulldogs and Aggies, Utah State boasts past history with the Southeastern Conference -- having played games against LSU, Tennessee, Auburn, Alabama, Arkansas, Kentucky and Georgia.
In addition to Utah State, MSU will also face Arizona State, UMass, Eastern Kentucky in the 2024 nonconfernece slate.