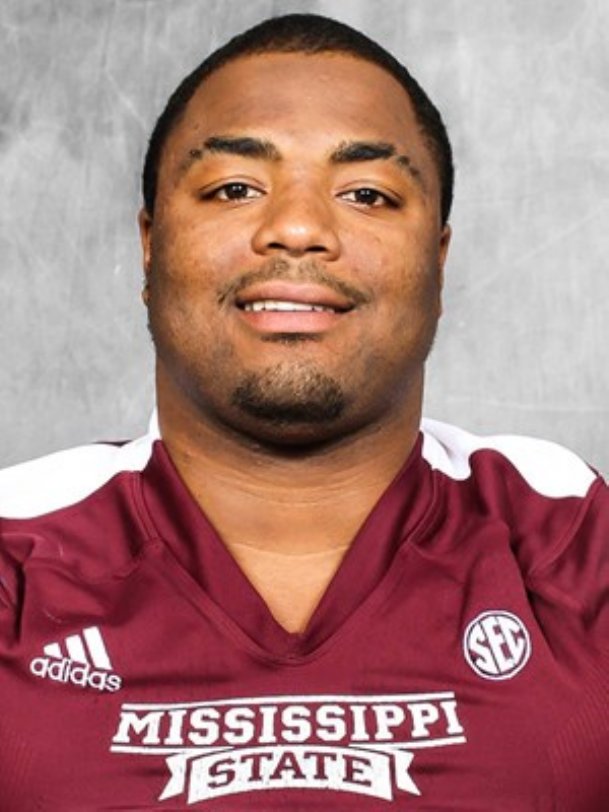 Philemon 'P.J.' Jones Photo by: Mississippi State Athletics
STARKVILLE -- A body found in Lee County on Monday morning has been identified by Lee County Coroner Carolyn Green as former Mississippi State defensive lineman Philemon "P.J." Jones, 27, according to multiple reports.
Jones, who had been reported missing in recent weeks, was rated the the No. 6 player in the class of 2011 and had participated in the Mississippi-Alabama All-Star Game following a standout career at Tupelo High School.
Once at MSU, he played in 45 games for the Bulldogs -- totaling 46 tackles and five sacks.
Lee County Sheriff Jim Johnson told WCBI on Monday that Jones' death did not appear to be a product of foul play but that the State Crime Lab would conduct an autopsy to determine the cause of death.
Jones now becomes the second former MSU football player to be found dead in the past month after De'Runnya Wilson -- a star receiver for the Bulldogs between 2013 and 2015 -- was found killed in his home in Birmingham, Alabama, on Jan. 21.