Ginn named National Freshman of the Year by Perfect Game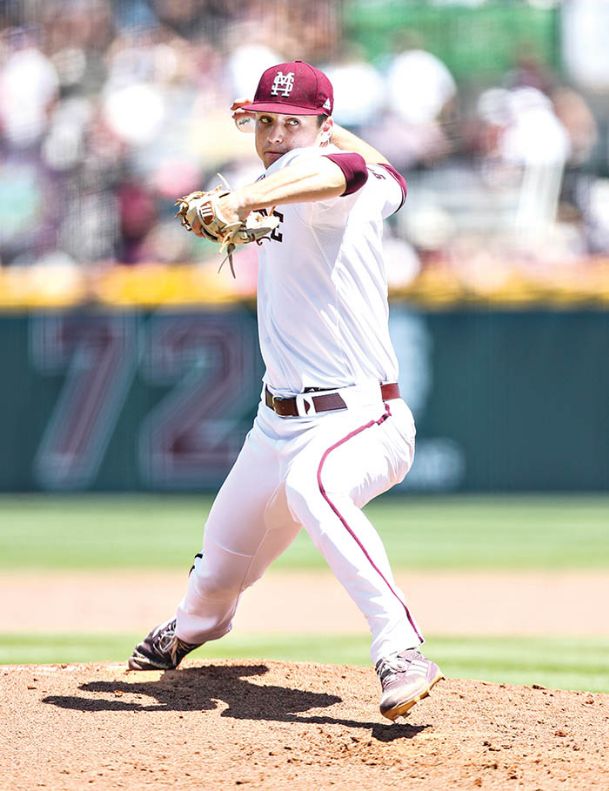 Mississippi State baseball pitcher JT Ginn has been National Freshman of the Year by the Perfect Game publication. Ginn will take an 8-4 season record into the College World Series in Omaha, Nebraska, which starts this weekend. Photo by: Kelly Donoho, Mississippi State Athletics
June 12, 2019 11:32:19 AM
STARKVILLE -- Freshman pitcher JT Ginn was named the National Freshman of the Year by the Perfect Game college baseball publication Tuesday night.
Ginn is 8-4 with a 3.36 ERA in 16 starts this season.
With 103 strikeouts on the year, he is the second MSU freshman to surpass the 100-strikeout mark in his inaugural campaign.
The Brandon native's eight wins are also tied for the most by any freshman in Mississippi State history.
This is the second national freshman award for Ginn. The Collegiate Baseball Newspaper honored him as the Co-National Freshman Pitcher of the Year June 5.
Ben Portnoy reports on Mississippi State sports for The Dispatch. Follow him on Twitter at @bportnoy15.
printer friendly version | back to top
---
OTHER STORIES OF INTEREST