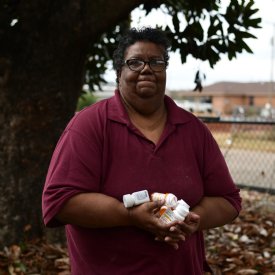 "What are you thankful for?"
We asked a few local folks what they are most thankful for Nov. 26 in Columbus. Here's what they had to say.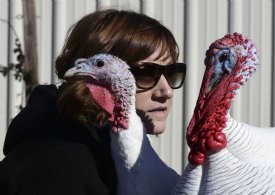 Caledonia family raises pet turkeys
The family also takes the turkeys, Willie Nelson and Dolly Parton, to schools to visit students. On Nov. 25 they were at home holding and feeding their feathery friends.
Little turkeys prepare for Thanksgiving program
Children at First United Methodist Church Early Learning Center rehearsed for their Thanksgiving program on Nov. 20 in Columbus. The program was held Nov. 21.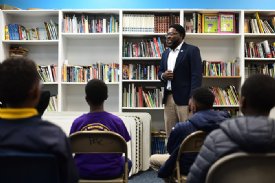 Beard hosts kickoff for new mentorship program
Ward 4 City Councilman Pierre Beard spoke with students during the kickoff for his mentorship program Nov. 1 at the Boys & Girls Club of Columbus.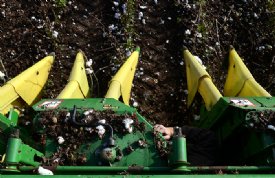 64 cents per pound
From the field to the gin: here's a look at the journey cotton took after it was harvested on Oct. 18 near Columbus.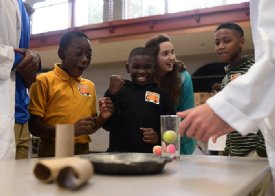 MSMS students show off science skills
Elementary age students from around the Golden Triangle watched in amazement as Mississippi School for Mathematics and Science students completed science demonstrations during the MSMS Science Carnival Oct. 30 at MUW.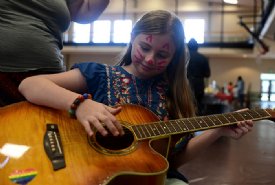 Starkville Art in the Park
Families gathered to make crafts, dance, listen to music and visit booths at the Art in the Park 2019 festival Oct. 26 at the Starkville Sportsplex. The event was hosted by Starkville Area Arts Council and the Del Rendon Foundation.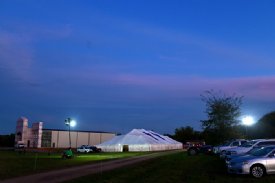 Saving souls along Highway 82
Kingdom Vision International Church held the Glory on the Grounds revival Oct. 18 next to the construction site of its new facility along Highway 82. Bishop R.J. Matthews preached, along with a few special guests.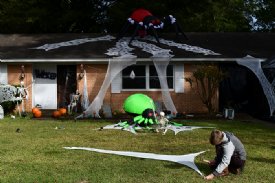 Golden Triangle prepares for Halloween
With Halloween nearing, spooky decorations have started appearing around homes the week of Oct. 15 throughout the Golden Triangle.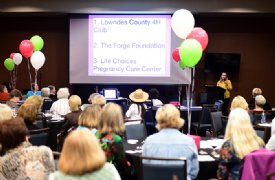 100+ Women Who Care host Impact Award ceremony
The Forge Foundation was awarded $13,900 at the 100+ Women Who Care Impact Award ceremony Oct. 22 at the Courtyard by Marriott.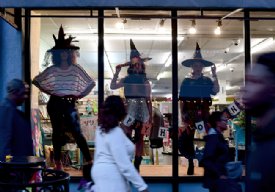 Main Street in Starkville shuts down for Pumpkinpalooza
The Monster Mash echoed through Main Street during Pumpkinpalooza Oct. 17 in Starkville. Live models stood in shop windows as families passed by them. The night featured late night shopping, a petting zoo, a pumpkin patch and more.