PHOTO GALLERY
Masks as fashion
Behold, the face mask, once largely confined to surgical units or industrial sites as necessary safety items, but now a ubiquitous presence everywhere, either through personal choice or official edict.
---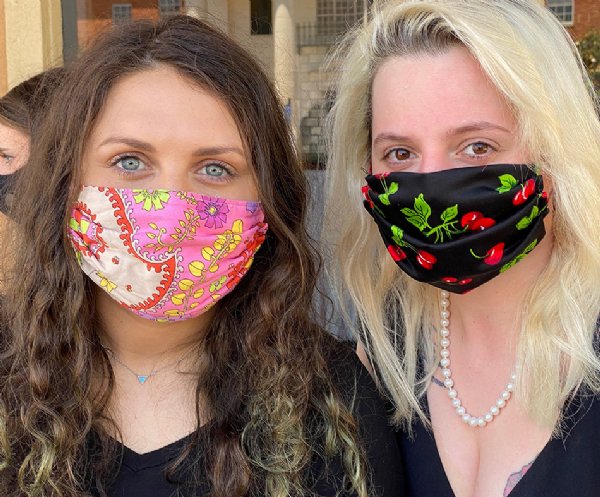 Morgan Lauher, left, and Barbara Burgess, were serving lunch customers in front of Restaurant Tyler on Tuesday afternoon. Lauher, who just graduated from Mississippi State University with majors in finance and Spanish, wears a face mask she got during a recent visit with her mother in Springfield, Illinois. Burgess who is the restaurantís sommelier, models a face mask she bought online from Pin-Up Girl clothing. The company uses left-over dress fabric for masks.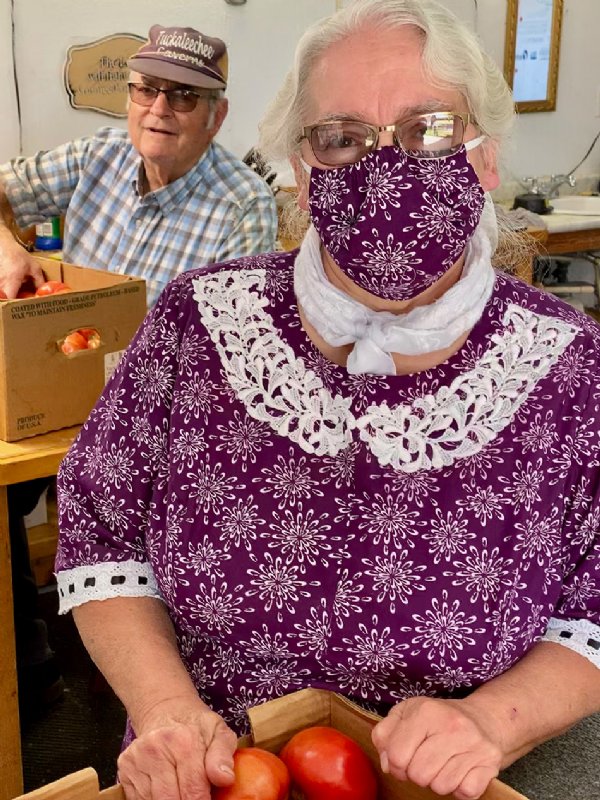 When Emergency Management in Macon askedSandra Millerís church to make masks, they thought it might be too complicated. Then the ladies of Faith Mennonite Fellowship in Crawford watched some YouTube videos, had a change of heart and have since cranked up production. Miller sells extra masks at the tomato stand she and her husband, Rollin, run inMacon. And, no, she doesnít have a mask to match every dress in her wardrobe.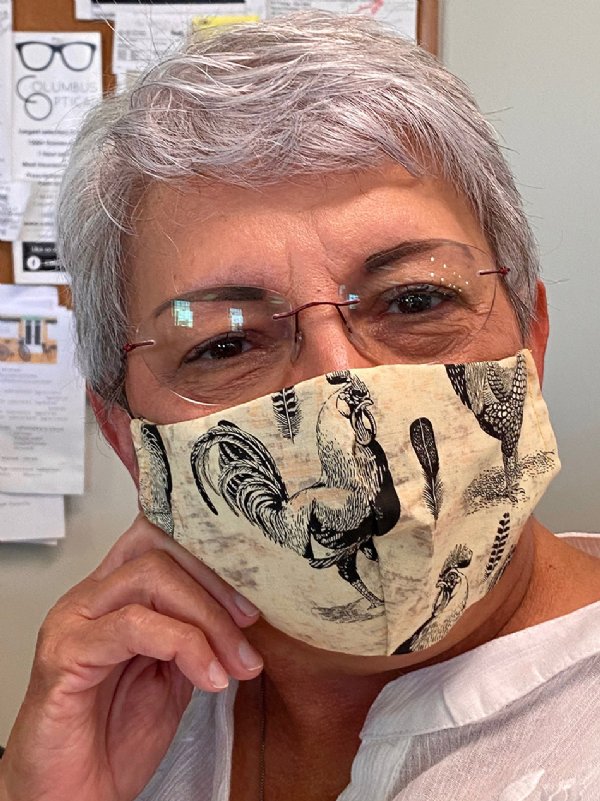 Diane Parker who handles billing and insurance for Columbus Optical Dispensary wears a mask made by Jeannie McNeal, who is making masks for members of their church, West Point Church of God. McNealís surplus masks are available at the West Point Co-Op for a donation to her church.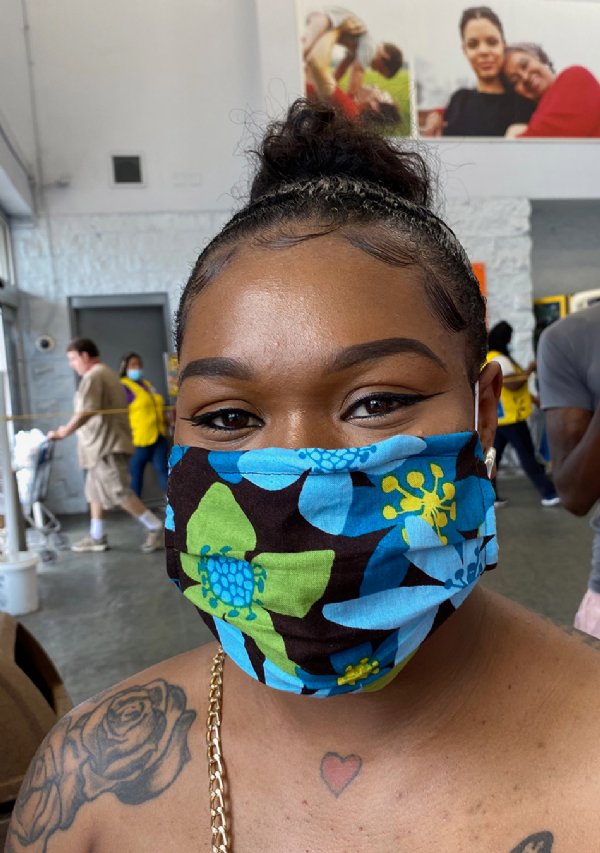 Ranesha Townsend, here at the Columbus Walmart on Wednesday, wears a mask her mother gave her. The mask was made by nurses at the West Point Childrenís Clinic where her mom is a receptionist.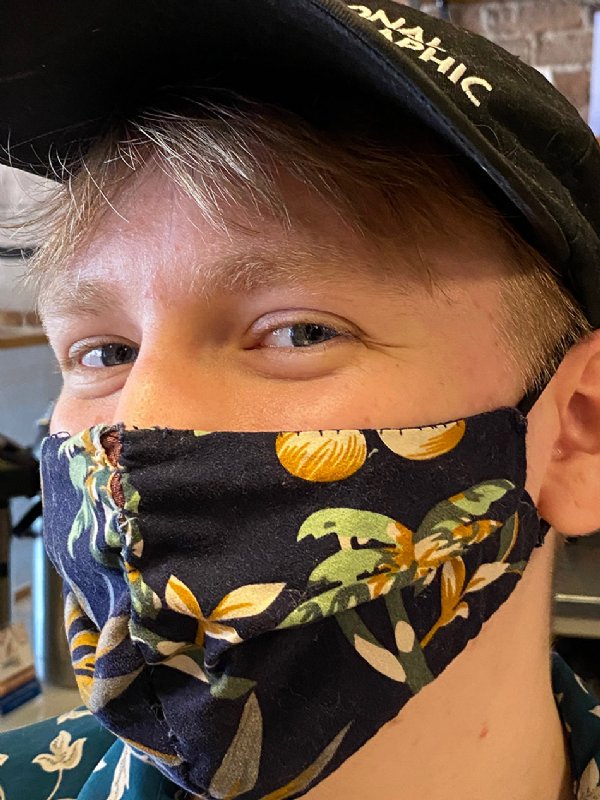 Milo King, of Cleveland, Mississippi, made his own face mask from a shirt he says he never wore. King, who is the coffee manager at 929 Coffee in Starkville sewed the mask by hand.