PHOTO GALLERY
Flooding in Columbus
Areas in floodplains, including the soccer complex, amphitheater and Columbus Lock and Dam, have all flooded after days of rain
---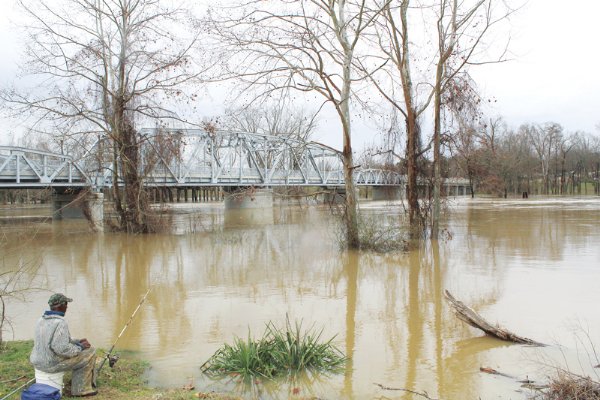 Tim Gordon fishes while looking out over the flooded Columbus Riverwalk downtown Wednesday afternoon. Areas in floodplains, including the soccer complex, amphitheater and Columbus Lock and Dam, have all flooded after days of rain.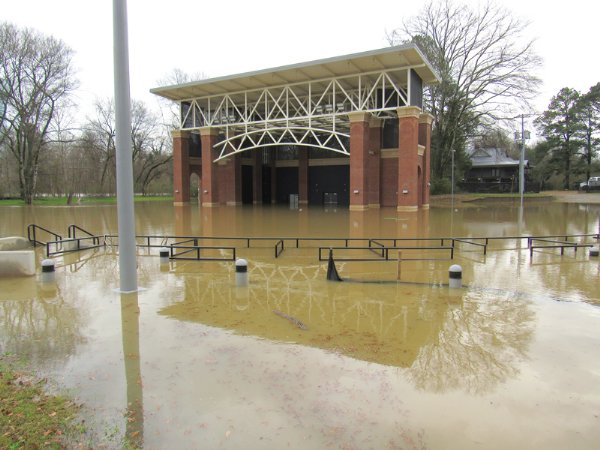 Flood waters rise above the stage of the Terry Brown Amphitheater Wednesday afternoon. It is the second year in a row the amphitheater has flooded.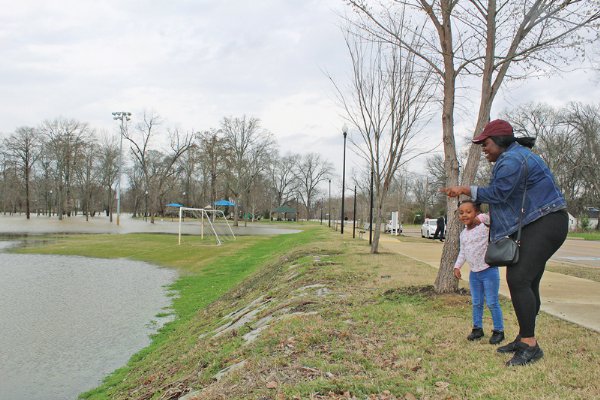 Kieria Williams shows her 3-year-old sister, Kie'asia Williams, the flood waters covering the Columbus Soccer Complex downtown Wednesday afternoon. Kie'asia alternated between getting close to the water and backing up. They are the daughters of Michelle Williams.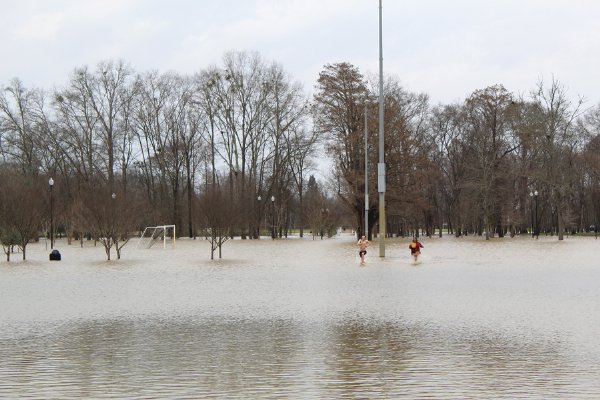 Will Waggoner and Franki Hill run through the water covering the Columbus Soccer Complex on Wednesday afternoon. They each wanted to see how far out into the water the other would go.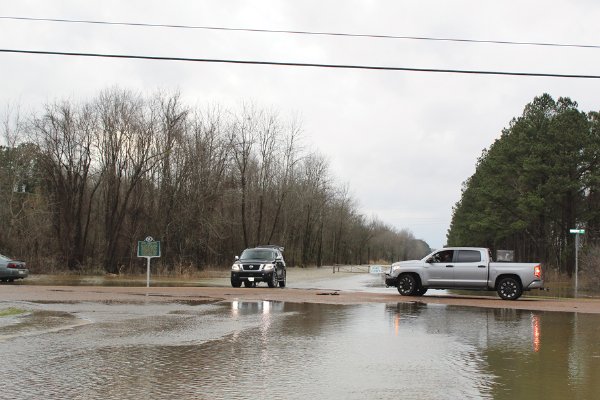 A closed road sign has drivers turning around at the intersection of Wilkins Wise Road and Officers Lake Road Wednesday evening. Rising flood waters make it impossible to get all the way to the Columbus Lock and Dam.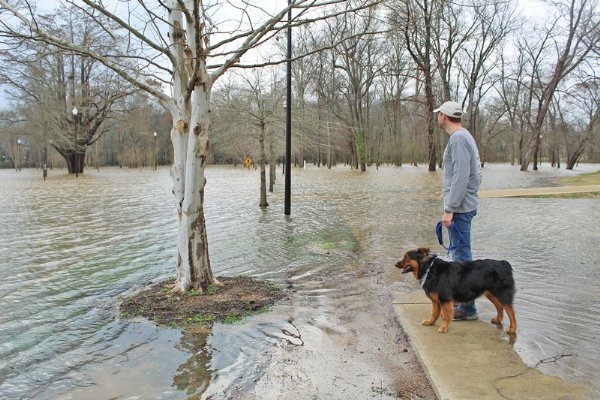 Zach Thomas and his rescue dog Cope ponder the flooded Columbus Soccer Complex Wednesday afternoon. "The water's (still) rising," Thomas said.