PHOTO GALLERY
MLK Day of Service
Volunteers participate in a Day of Service to honor Martin Luther King Jr.'s legacy
---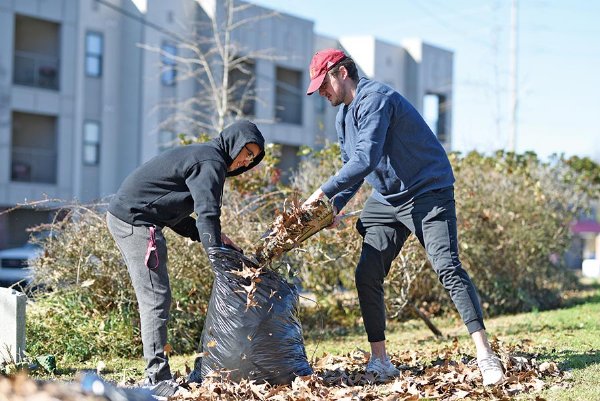 Jared Brock, left, and Jared Kimes help clean up Odd Fellows Cemetery in Starkville during their day off from school for Martin Luther King Jr. Day on Monday. Hundreds of volunteers participated in a Day of Service to honor King's legacy.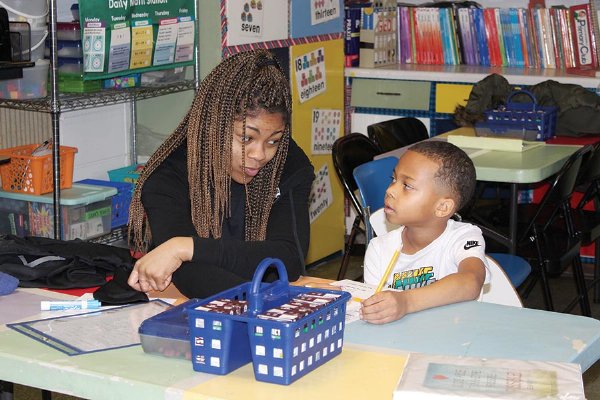 Jasmine Topps, a junior at Mississippi State University, tutors Carter Shamily on phonics Monday at the Needmore Community Center in Starkville. A group of MSU students volunteered at the local tutoring agency Ms. Smith's Educational Services every year as part of the Starkville MLK Day of Service. Carter is 6 years old and the son of Carla Shamily.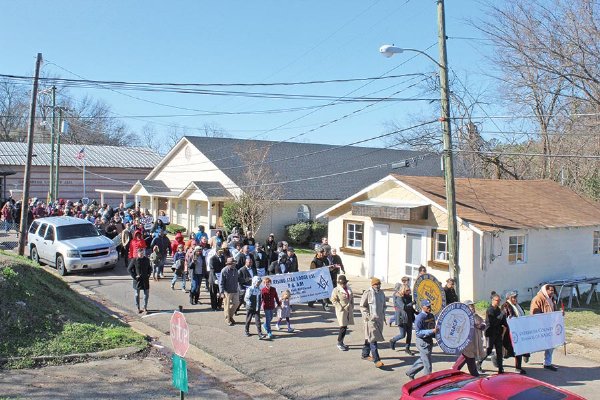 Starkville locals marched down Jefferson Street and through downtown Monday for the Oktibbeha County Branch of NAACP March and Rally in honor of Dr. Martin Luther King Jr. Day. The crowd sang "We Shall Overcome" and then gathered in Unity Park to recognize individuals who were devoted to racial justice in Oktibbeha County.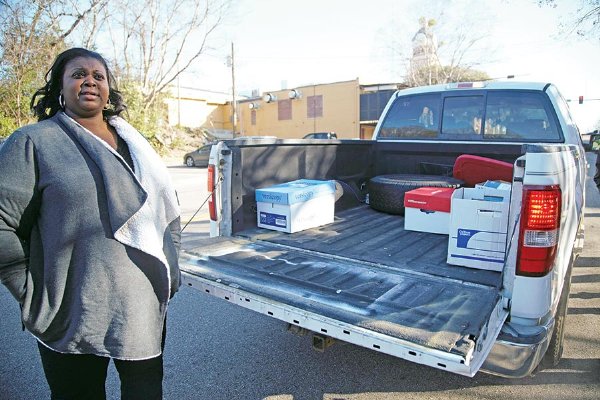 Tiffany Ramsey, a teacher with the Noxubee County School District, drove her truck to pick up school supplies for her students at the Trotter Convention Center in Columbus Monday morning. "We don't get paid that much," Ramsey said, "but it does show that people recognize our struggle."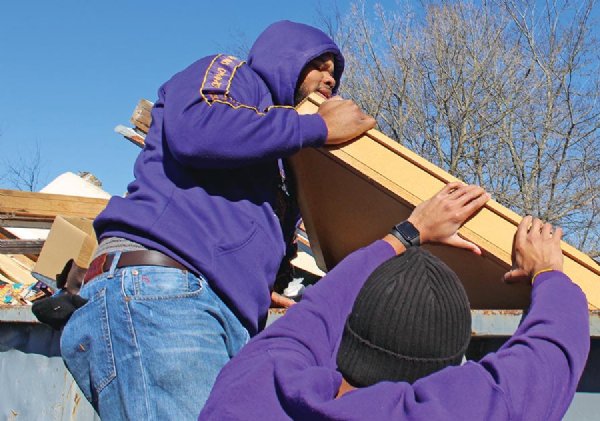 Shaun Kohlhein, left, and Reginald Williams III hoist a slab of wood into a dumpster at the Habitat for Humanity Warehouse on Rockhill Road. They were part of a group of 15 volunteers to clean up the warehouse as part of the Starkville MLK Day of Service on Monday. Both attend Mississippi State University and belong to the Omega Psi Phi service fraternity.