PHOTO GALLERY
Gathering to give back
A celebratory shout rang out in the Stokes-Beard Elementary School kitchen with the completion of each order as volunteers gathered to prepare meals for those in need of a Thanksgiving meal Nov. 28 in Columbus.
---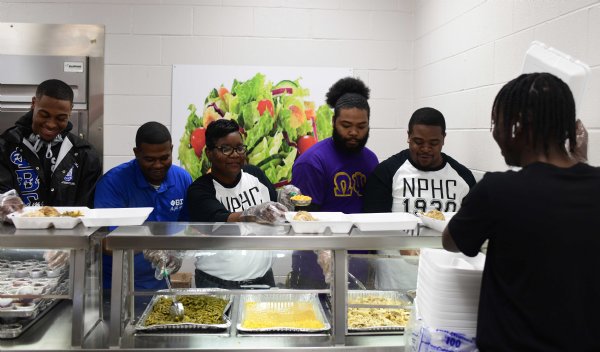 A wave of volunteers forms a line behind the serving station Nov. 28 at Stokes-Beard Elementary School. The food was prepared in the days leading up to Thanksgiving by the team of cooks at the school. A total of 165 turkeys were donated for the meal.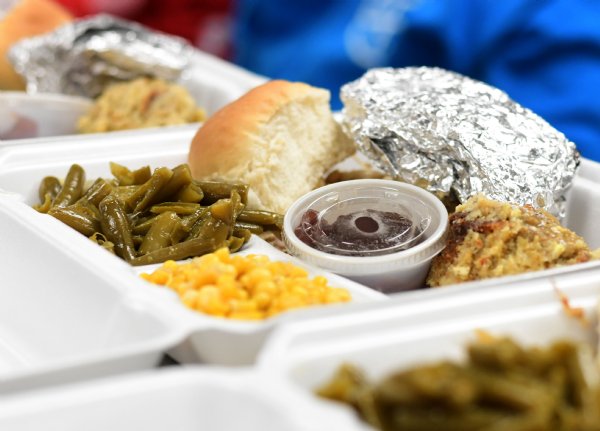 Food is passed down the assembly line just before dessert is added to the tray Nov. 28 at Stokes-Beard Elementary School. Each boxed meal included turkey, stuffing, green beans, corn, cranberry sauce, a roll and cake. Water bottles were also passed out upon delivery.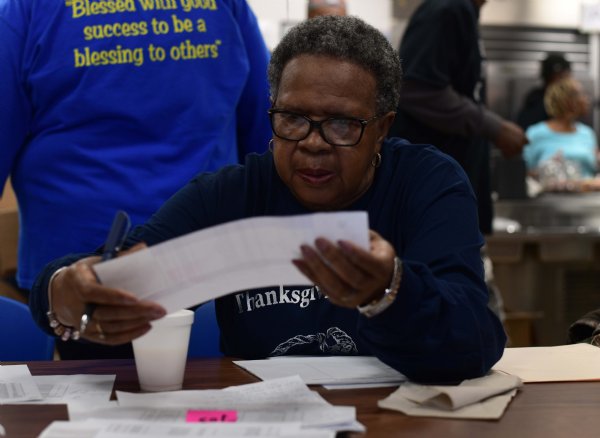 Event organizer Annie Barry has been helping with the annual event since it began with just 50 meals in 1994. "It started with an act of kindness wanting to make sure people in our neighbored would have a meal on Thanksgiving day," Barry said Nov. 28 at Stokes-Beard Elementary School. "The need is there, you just feel good about helping people."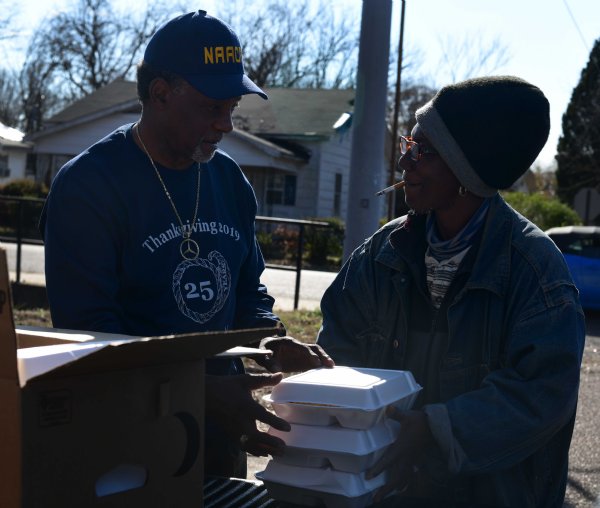 Andy Stewart adds a meal to a stack Vallery Hampton planned to take to her family Nov. 28 in Columbus. Stewart helped deliver meals on the North side of town. Volunteers stopped the truck to pass out meals each time residents in the area waved it down. While on this particular delivery run, the volunteers had more people in need in meals than they had meals. "We'll be back. We have to go grab more," they assured the last few they passed.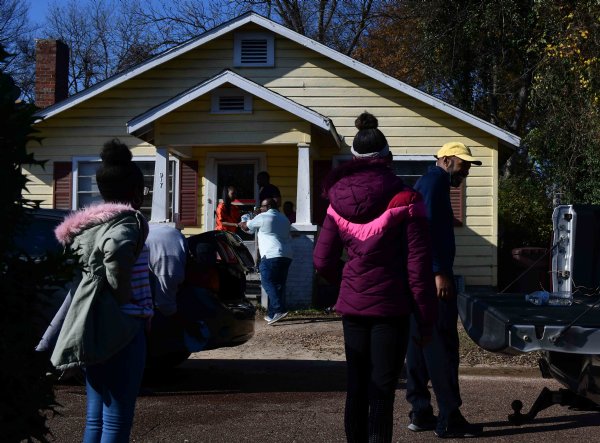 John Rice hands meals to a family while on a delivery run Nov. 28 in Columbus. Around 300 volunteers helped prepare and distribute over 1,800 meals on Thanksgiving day. This was the 25th anniversary of the event's creation.