PHOTO GALLERY
Caledonia family raises pet turkeys
The family also takes the turkeys, Willie Nelson and Dolly Parton, to schools to visit students. On Nov. 25 they were at home holding and feeding their feathery friends.
---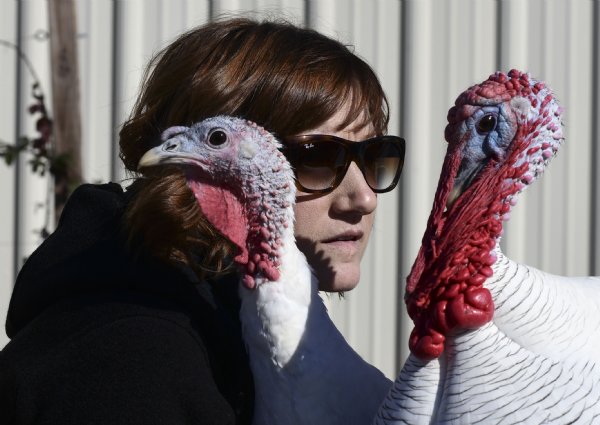 Holly Parker holds Dolly Parton as Willie Nelson walks by on Nov. 25 at her home in Caledonia. When Nelson is relaxed, the wattle on his neck is red. When he is agitated, the flesh becomes white.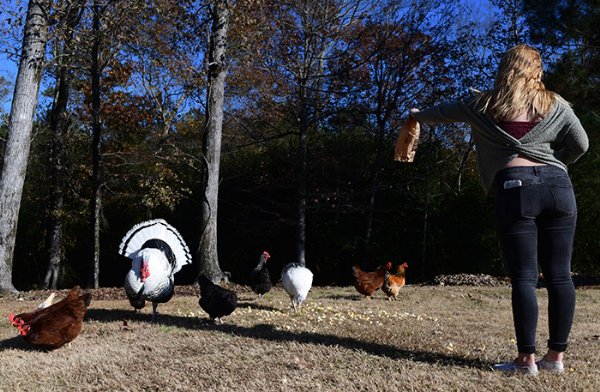 Caitlyn Parker dumps the last of a bag of popcorn on the ground for chickens and turkeys to eat Nov. 25 at her parentís home in Caledonia. Shortly after dumping the bag, the chickens retreated to the woods to hide. The Parkers let the birds out at 6 a.m., and they then roam free throughout the day.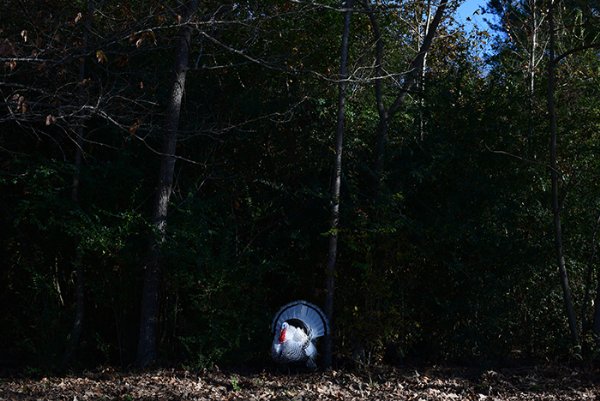 Willie Nelson sits outside a wooded area as the Parker familyís chickens hide behind him on Nov. 25 in Caledonia. Nelson guards the chickens, along with his counterpart Dolly Parton, when he and the female poultry feel threatened.