PHOTO GALLERY
Main Street in Starkville shuts down for Pumpkinpalooza
The Monster Mash echoed through Main Street during Pumpkinpalooza Oct. 17 in Starkville. Live models stood in shop windows as families passed by them. The night featured late night shopping, a petting zoo, a pumpkin patch and more.
---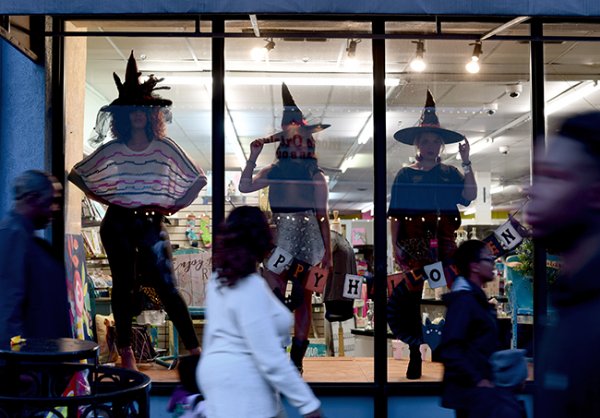 Taylor Verdell, Shivangi Nakoom and Kinley Kemp stand in a downtown business during Pumpkinpalooza Thursday night in Starkville. The event was sponsored by Chick-Fil-A and included face painting, inflatable jumpers, pumpkin painting, trick-or-treating, a petting zoo and more.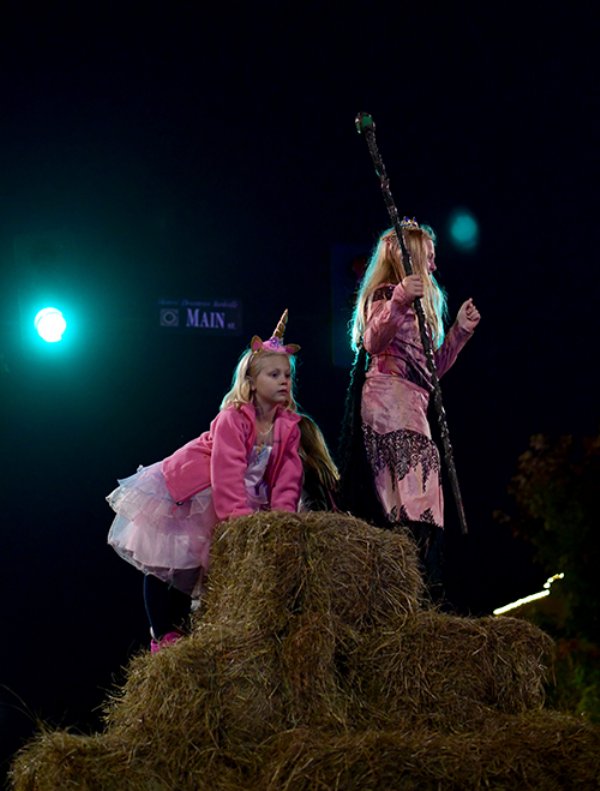 Andley Pylate, 10, and her sister Leni Ruth Pylate, 6, stand on top of the straw bales at the intersection of Main and Lafayette streets during Pumpkinpalooza Thursday night in downtown Starkville. The girls danced to music played by Thurlow's Party to Go as their mom recorded their dance moves.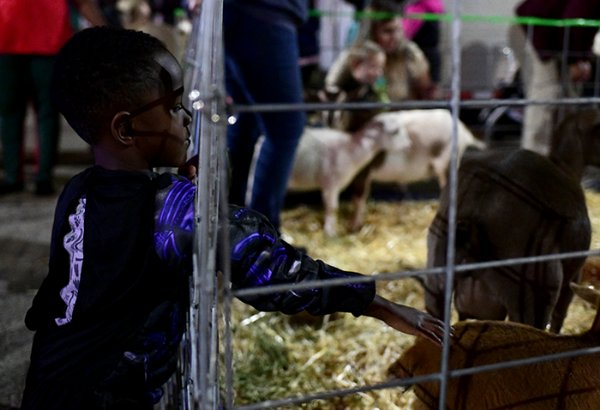 Jordan Collins, 4, pets a goat during Starkville Pumpkinpalooza on Thursday along Main Street in Starkville.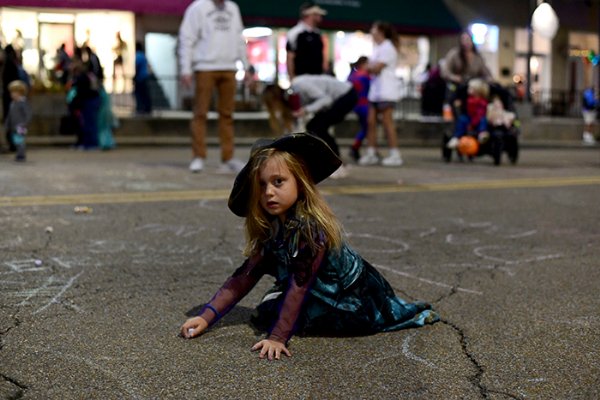 Sarah Shelton Little, 5, draws on Main Street during Pumpkinpalooza Thursday night in Starkville. She is dressed as pirate leader Uma from Disney's Descendants 3.