PHOTO GALLERY
Snow day in the Golden Triangle
Area residents sent in photos of a fun-filled snow day to The Dispatch
---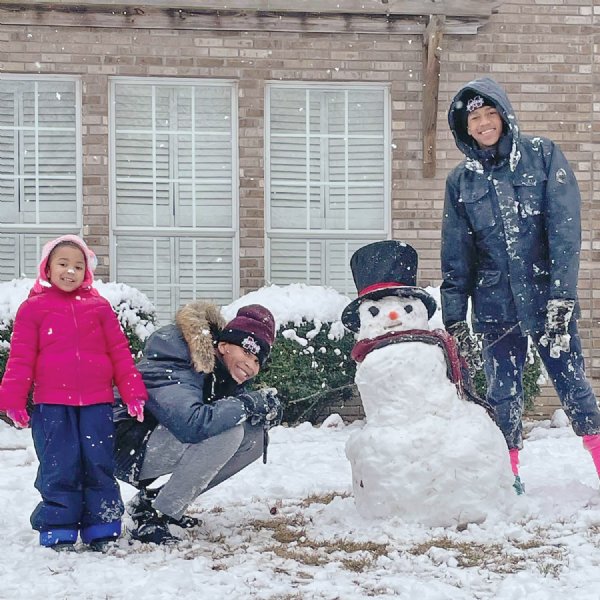 Cayleigh, Chase and C.J. Gathings enjoy making a snowman outside their home in Columbus. About two inches of snow accumulated in much of the region, but above freezing temperatures in the afternoon saw it quickly melt away.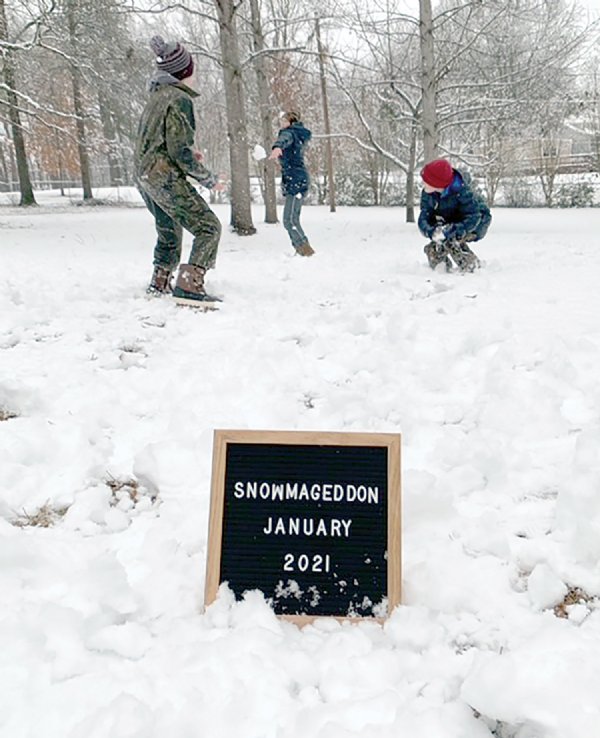 Matthew, Carson and Jordan Benge of New Hope enjoy the snow day with a snowball fight Monday morning. Their parents are Todd and Erinn Benge.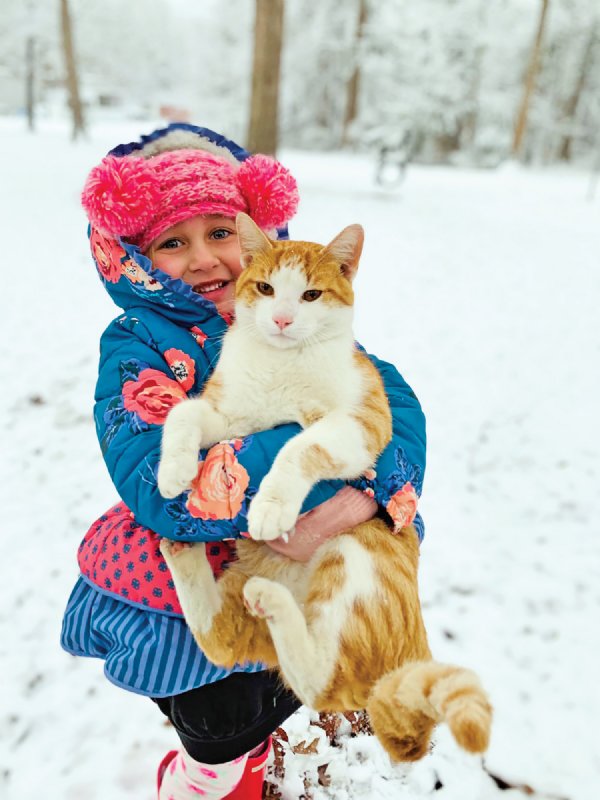 Olivia Brackin, 5, and Orangie the cat play in the snow. Olivia's parents are David and Leah Brackin.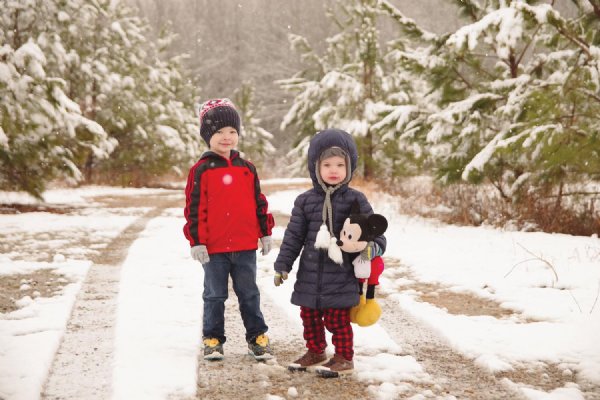 Orion Harris holds a stuffed Mickey Mouse toy while playing in the snow with Autumn Harris in Steens.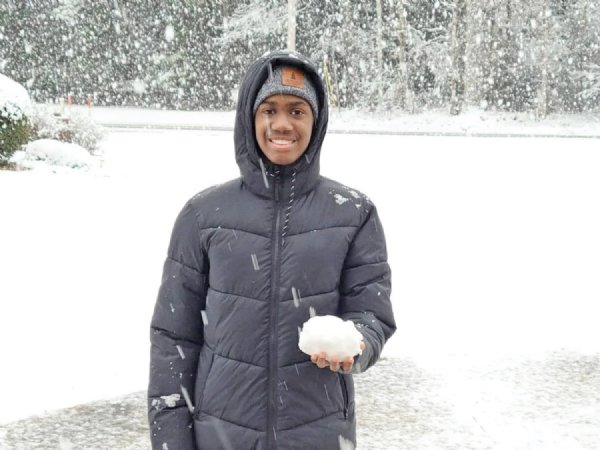 Lathan Dunbar-Keys, a ninth grade student at Heritage Academy, plays in the snow in Columbus.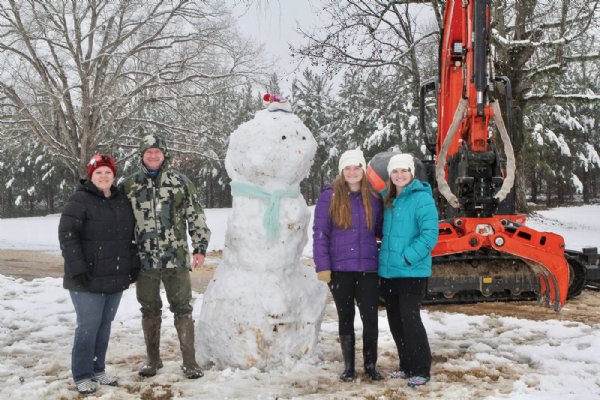 From left, Jill, Tim, Emma and Anna Kate O'Bryant of New Hope pose with the finished product from their snowman building adventure in New Hope.
Tim O'Bryant of New Hope uses a mini-excavator to help build a snowman.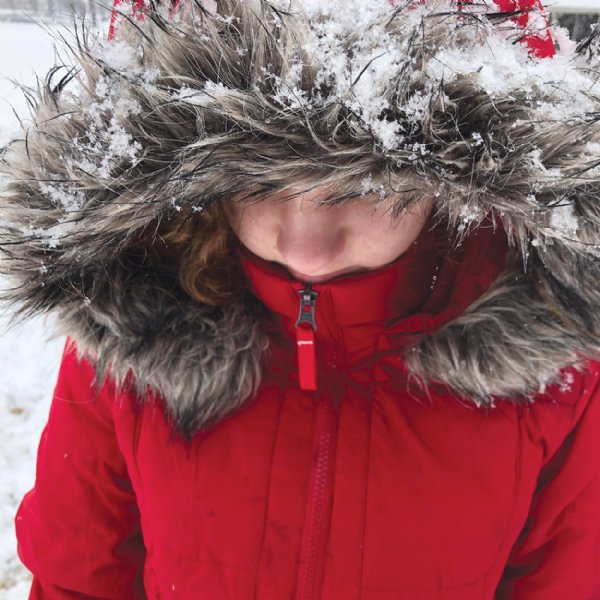 Heather Mucha, 13, bundles up to brave the snow at Columbus Air Force Base. She is an eighth grader at Caledonia Middle School.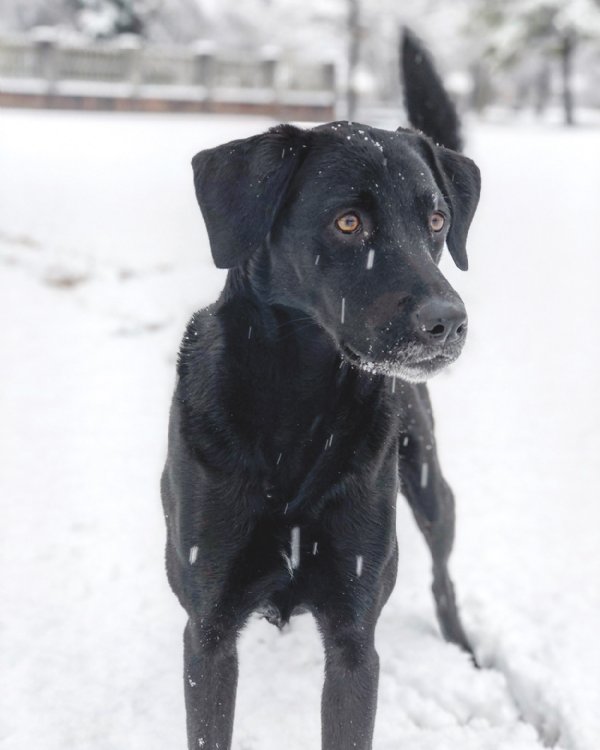 Heather Mucha's dog, Maggie, looks intently out at the snow at Columbus Air Force Base. Maggie was adopted from the Columbus-Lowndes Humane Society four years ago.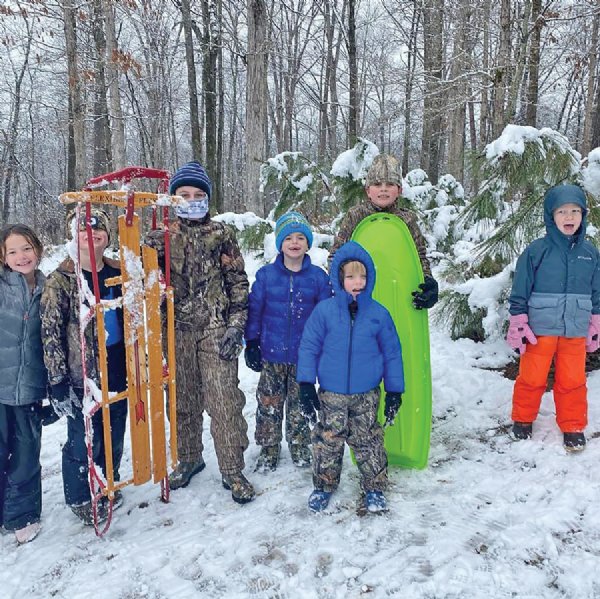 From left, Julia Yeatman, 8; Rhett Galjour, 9; Barrett Spears, 8; Tate Galjour, 7; Henry Spears, 4; Pearson Spears, 7; and Hudson Yeatman, 4, take a break from sledding. Julia and Hudson are the children of Luke and Laura Catherine Yeatman. Rhett and Tate are the children of Chris and Morgan Galjour. Barrett, Henry, and Pearson are the children of Jason and Paige Spears.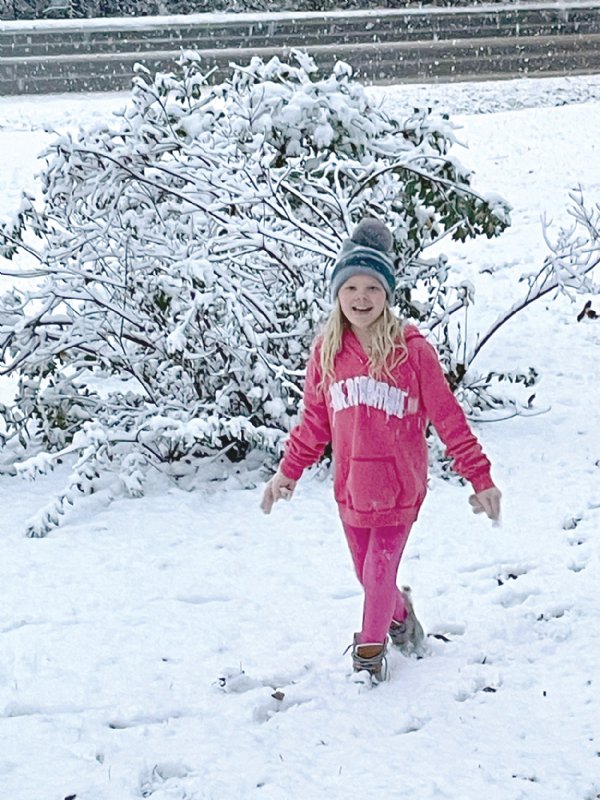 Alexandria Foster admires the snow on the branches on Briarwood Circle in Columbus.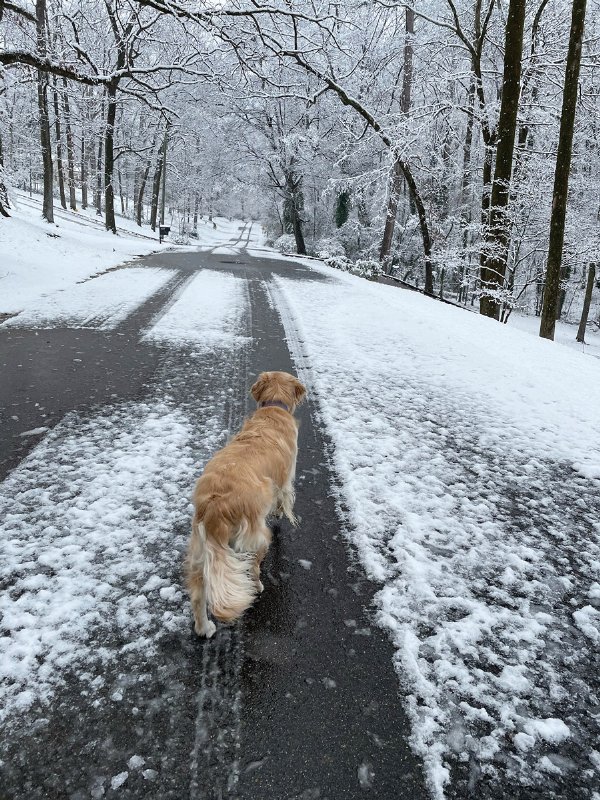 Alexandria Foster's dog, Charlie, contemplates the snowy path in front of him on Briarwood Circle.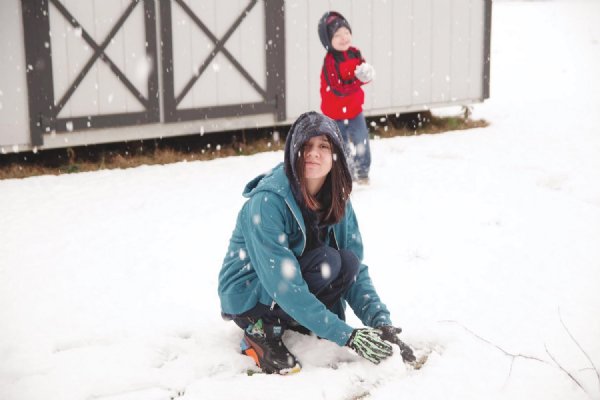 Rose Midkiff, front, and Autumn Harris make snowballs in Steens.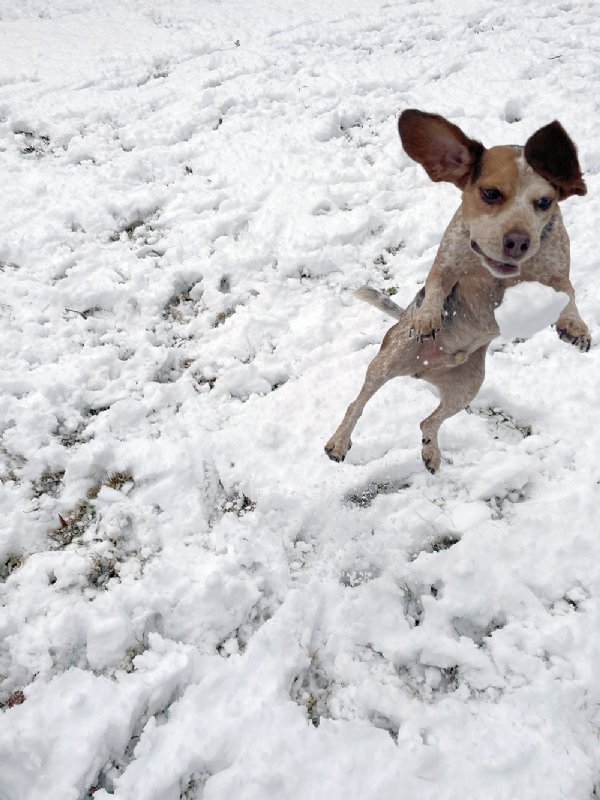 Dockett, pet of Loeghain Strnaud, plays in the snow in New Hope.