NATIONAL COLUMNS
One of the things that people across the board find pathetic, misleading and downright disgusting is hypocrisy.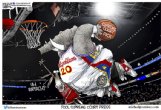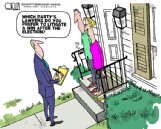 Closed businesses. Record unemployment. We have all seen the economic devastation caused by the coronavirus pandemic. Unfortunately, government may be exacerbating that devastation with ordinances which haven't kept up with technology by restricting your ability to run a business from your home.
"As everyone knows, I made it clear that my first choice for the Supreme Court will make history as the first African American woman justice."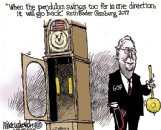 Here's a policing story with a happy ending: Deputies in Deltona, Florida, recently stopped a black jogger who fit the description of a burglary suspect. The jogger, Joseph Griffin, is a former military police officer and currently a registered nurse. Griffin knew to be calm and cooperative.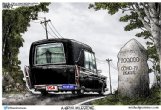 Ultimately, it comes down to a set of rules.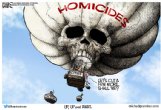 President Donald Trump and Senate Majority Leader Mitch McConnell are on the cusp of making history.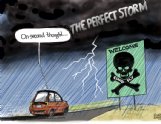 Now is the time to prepare for the availability of a safe and effective COVID-19 vaccine, particularly since currently only 65 percent of Americans report they will be willing to get a FDA-approved vaccine provided at no cost.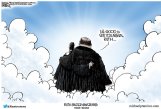 Danielle Pletka, senior fellow at the American Enterprise Institute, has announced that while she never considered voting for Donald Trump in 2016, she may well do so this year. She is being driven to this extremity, she says, by the "hard left ideologues" of the Democratic Party.
Kudos to Mississippi U. S. Senator Roger Wicker for sponsoring a bill to amend Section 230 of the Communications Act of 1996. I know most readers are scratching their heads wondering "what the heck is Section 230?" Sounds rather technical and minor.
Hurricane Sally has just pummeled the Florida Panhandle and the coasts of Mississippi and Alabama.