NATIONAL COLUMNS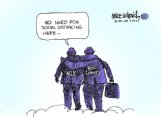 And yet, many of us still believe. Meaning the ones who whine how the "fake news" is being mean to Trump when they call him to account for bungling the coronavirus pandemic. Meaning the ones who think the real illness is "Trump Derangement Syndrome": an inability to appreciate the genius of a man who is, as presidents go, "the best one we've had." Quoth Joanne, a reader from Ohio.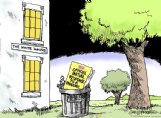 By now the tropes have become almost typical. Democrats are politicizing the coronavirus, drumming up irrational fears in the media, and causing an economic meltdown, all in hopes of bringing down the president.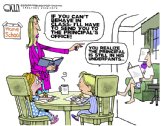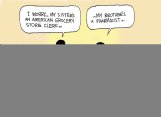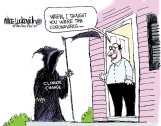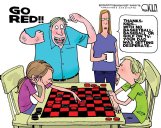 We are facing one discrete problem in the mass of chaos surrounding this pandemic that we can and must address immediately -- the security of November's election.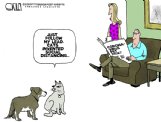 While the public waits for the number of coronavirus cases to peak and eventually start decreasing, it is clear that many of us -- with sports temporarily mothballed and most entertainment venues shut down -- will have more time on our hands than usual.
As a deadly virus has spread across the nation, many of us have been forced to embrace alternative work and life patterns from those we previously occupied. Some of these strategies have been a bit alien, including remote work and the need for food delivery amidst self-isolation. Yet, in truth, we have been empowered to embrace innovation in this period.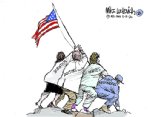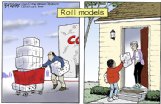 Saturday night, I ordered takeout from my favorite Chinese place. I did this as a gesture of solidarity after hearing that people have been avoiding Chinese restaurants because of the coronavirus pandemic that originated in Wuhan, China.
We who oversee the care of elderly friends or family know what stress is all about -- in normal times. It's a hard job, physically and mentally. Even for those who can hire others to help out, there remains worry about paying good wages to keep good people, and coordinating doctor visits and prescriptions.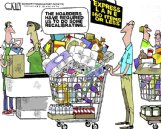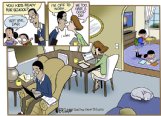 "Let's blow it all up." That was the sentiment that animated any number of Republican primary voters in 2016. The "it" was (take your pick) the Republican Party, the "establishment," the country. There were many good reasons for voters to be dissatisfied with the state of things in 2016.