OPINIONS
« previous Page 462 of 546 next »
Reading your opinion in Wednesday's paper on the increasing expense of the GED test, I didn't know whether to laugh or cry.
The Commercial Dispatch was a great impetus to the success of the Tennessee Williams Tribute and Tour of Victorian Homes this year.
Brandon Presley's visit to Columbus on Wednesday included a stop at The Dispatch. Presley is the Northern District Public Service Commissioner.
Realtors call it curb appeal, and they will tell you that without it, selling a property is a difficult task.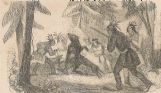 During Tuesday's meeting, the Columbus City Council approved recommended 30-day suspensions of two firefighters and a police officer for "liking" a controversial Facebook post made by another Columbus firefighter, who has since resigned in the wake of the incident.
I had to write to encourage everyone in Columbus to go see "The Rose Tattoo" during The Tennessee Williams Tribute this week.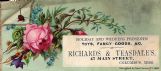 Columbus Municipal School District officials released a series of "zero tolerance'' rules concerning fan behavior this week in response to some altercations that occurred during Columbus High's Aug. 17 home game against Aberdeen.
« previous Page 462 of 546 next »