OPINIONS
« previous Page 461 of 538 next »
Each spring at Pentecost, Annunciation Catholic Church holds an international food festival.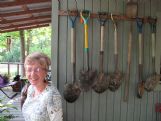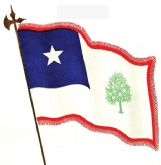 This Saturday, a home-cooked meal in Starkville could cost you $125. You can be sure it won't be your standard meat-and-three. Chef Ty Thames of Restaurant Tyler is preparing a seven-course feast made with locally sourced ingredients as a fund-raiser for Gaining Ground, a organization dedicated to the promotion of a sustainable lifestyle.
Saggy pants are a fad, a fashion craze. I think it's crazy, but it's an in-your-face expression of rebellion. I find it disgusting and highly offensive. I would like to carry a can of lighter fluid around to squirt on the seats of nasty underwear exposed to view, but unfortunately my right to be offended stops at everybody else's nose.
There's little doubt pre-kindergarten classes have significant benefits to students, school districts and communities.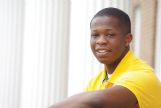 Let's forget, for a moment, the challenges associated with enforcing a "saggy pants" ordinance. (Who wants to be the officer responsible for measuring -- and documenting -- how far a man's pants hang below his waist?)
A car moving 60 mph will go more than the length of a football field in the five seconds a driver looks down to send a text or dial a phone number. That driver is more than 20 times likely to have an accident than a non-texting driver.
Singer-songwriter Jimmy Buffett once said, "Indecision may or may not be my biggest problem."
« previous Page 461 of 538 next »