OPINIONS
« previous Page 460 of 546 next »
It not typical for The Dispatch to publish snarky, anonymous articles. Yet on Friday there it was, "Is Hazel in charge of the Columbus Soccer Complex?" The article was complete with a haughty yet meaningless literary/cinematic reference. The writer seems to be trying to make a point about the intelligence level of those that planned the stunning, new Columbus soccer complex. The article, however, does more to illuminate the writer's lack of experience with similar facilities and the typical usage of this complex.
Mississippi Speaker of the House Philip Gunn brought his "Mississippi Solutions -- An Ideas Tour" to Columbus on Tuesday. About 75 citizens, a third of them 10th-graders from Lowndes County Young Leaders group, packed themselves into the old municipal courtroom at City Hall.
When I read the article, Study: Free birth control leads to fewer abortions, I had one of those "Well, duh!" moments.
Expungement laws need to be eased One of the saddest days of my life was when my son was convicted of possession of cocaine with the intent to distribute.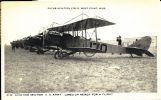 In the movie version of John Steinbeck's "Cannery Row," the central characters of the story -- a motley group of malingerers, derelicts and misfits -- are confronted with a problem.
It might be interesting to other Mississippians to see what was being taught about Mississippi in 2003 in Texas. Here is an excerpt from The Houston Teachers' Institute (University of Houston) that was included in a teaching curriculum.
Welcome to third grade, or as we say in Columbus and Lowndes County, local politics. During Tuesday's Columbus City Council meeting, Kabir said he didn't want to play with little Harry anymore because Harry called Kabir and his playmates a "bad word."
"Bump in the road." Indeed! When our Ambassador to Libya and three other Americans are brutally murdered on what is considered American soil and our the ambassador's body is dragged through the streets of Benghazi, our President Barak Obama says merely of the murders, "It's a bump in the road."
It is hard to imagine a better fit for Starkville's CottonMill project than Columbus developer Mark Castleberry.
In defense of Lynn Wright A thorn to The Commercial Dispatch for publishing a negative opinion of Lowndes County Schools Superintendent Lynn Wright based solely on his failure to return phone calls.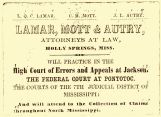 « previous Page 460 of 546 next »