OPINIONS
« previous Page 451 of 538 next »
One guy was among the greatest losers in the history of politics, the other, one of the biggest winners in all of sports.
I put on the new Iris DeMent album and place the stereo speakers near the window. It's some kind of crime in all 50 states to stay inside during October.
The election-eve mood is tinged with sadness stemming from well-founded fear that America's new government is subverting America's old character. Barack Obama's agenda is a menu of temptations intended to change the nation 's social norms by making Americans comfortable with the degradation of democracy. This degradation consists of piling up public debt that binds unconsenting future generations to finance current consumption.
The death of George McGovern on the eve of the presidential candidates' foreign policy debate underscored a momentous political reversal spanning four decades.
Mitt Romney is running ads explaining that he does not object to birth control. But no one questions his stance that women should have, as the ads say, "access" to contraception. They already do. They also have access to Coach handbags and flights to Acapulco. And that's where the Romney smokescreen, intended to close a gender gap favoring Democrats, needs clearing.
Given the record federal budget deficit, it is no surprise there is a growing sentiment for shrinking the government.
There is a lot about this election season that's easy to explain. Mitt Romney won the first debate by a lot, and President Obama won the second and third, but by smaller margins.
On Oct. 30, a national tolerance group will again encourage schools across the county to "mix it up at lunch." This is not an invitation to a food fight, as the campaign's name might indicate.
Dubach, La., was named "Dogtrot Capital of the World," and how cool is that? Very cool in the "small house" obsession embraced by urban hipsters. A dogtrot house is typically a modest home in which the cooking and living sections are divided by a breezeway (the dogtrot).
A month or so ago, hundreds of people packed into the Lyceum at East Mississippi Community College's Mayhew campus for the unveiling of what we now know as the Golden Triangle Regional Development Authority.
Elections supposedly prevent convulsions, serving as safety valves that vent social pressures and enable course corrections. November's election will either be a prelude to a convulsion or the beginning of a turn away from one.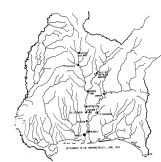 « previous Page 451 of 538 next »