OPINIONS
« previous Page 2 of 591 next »
It may be coincidence that the best policy idea to come out of the 117th Congress was offered by the one guy who has demonstrated the integrity to brave harassment and death threats to do what's right vis a vis former President Donald Trump.
Once the several-inch-thick coat of ice melts from the highways and roads of Mississippi, expect another hazard to take its place: potholes.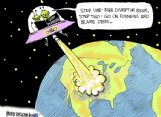 While most every Kindergartener starts school with the same, basic curricula, it doesn't take long before the options diverge. Many of these options are based on gender.
When I first told Mississippi that protecting our credit rating would be one of my top priorities, we had no idea what was about to happen to our economy.
French news cameras were in California last week to capture America's spectacular drive to mass-vaccinate against COVID-19. What were the visuals? An amusement park with cars lined up, their passengers waiting for a jab.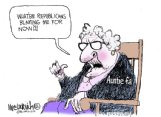 « previous Page 2 of 591 next »