OPINIONS
« previous Page 2 of 547 next »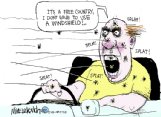 Christopher Slutman, 43, had always wanted to be a firefighter. He was that kind of kid, the kind who wants to save people. He was also a Marine Reserves Staff Sergeant who had served in Iraq. Last year, he was assigned to duty in Afghanistan.
Speaking at Mount Rushmore on Friday, and from the White House lawn on Saturday, July 4, Donald Trump recast the presidential race.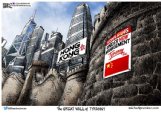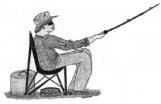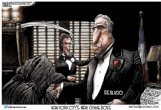 The Mississippi Legislature should pass House Bill 1024, which applies a 15-year time limit on offenses that can be considered under our state habitual offender laws.
It comes down to a binary choice. Either he is a monster or an ignoramus. Either Donald Trump did nothing when informed that American intelligence believed Russia was paying a bounty to the Taliban for killing American military personnel in Afghanistan, or he had no clue, didn't even know it was going on.
« previous Page 2 of 547 next »