NATIONAL
« previous Page 692 of 696 next »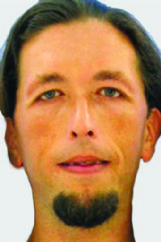 A man accused of abducting a mother and her three daughters has been described as being like an uncle to the girls.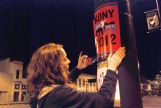 For Ugandan soldiers tasked with catching Joseph Kony, the real threat is not the elusive Central Africa warlord and his brutal gang.
Procrastinators rejoice: You have an extra two days this year to file your 2011 federal income tax return. Because April 15 falls on a Sunday, and Emancipation Day -- a holiday in the District of Columbia -- is Monday, the deadline to file taxes will be Tuesday.
Teen births fell again in the United States in 2010 with the highest rate once more in Mississippi, according to a new government report.
At first, the shooting death of an unarmed black teenager at the hands of a white neighborhood watch volunteer was playing out like many previous tragedies that cut short the lives of young black men.
It's the political cure-all for high gas prices: Drill here, drill now.
INDIANAPOLIS -- Take that, Brady. You too, Peyton. Eli Manning is the big man in the NFL after one-upping Tom Brady and leading the New York Giants to a 21-17 victory against the New England Patriots on Sunday in Super Bowl XLVI -- in older brother Peyton's house, at that.
GAINESVILLE, Fla. -- Minutes before two pileups killed 10 people on a highway shrouded in fog and thick smoke from a brush fire, the Florida Highway Patrol had reopened the always busy six-lane interstate after an earlier serious accident.
BAY SHORE, N.Y. -- A New York teen who was living at a homeless shelter when she was picked as a semifinalist in a prestigious national science competition has moved into her new home. Samantha Garvey and her family were handed the keys to their house in Bay Shore, Long Island on Saturday.
NEW ORLEANS -- Two hundred years ago, the first steamboat meandered down the Ohio and Mississippi rivers, taking more than four months to reach New Orleans. The journey was marked by Indians chasing the paddle-wheeled boat, a baby's birth and an earthquake that made the Mississippi flow in the opposite direction for 45 miles.
NEW ORLEANS -- On the day the Deepwater Horizon sank in the Gulf of Mexico, BP officials warned in an internal email conversation that if the well was not protected by the blow-out preventer at the drill site, crude oil could burst into the Gulf of Mexico at a rate of 3.4 million gallons a day, an amount a million gallons higher than what the U.S. government ultimately estimated spilled daily from the site.
TOKYO -- Detractors say the F-35 stealth fighter, the costliest military plane ever, is destined to go down as one of the biggest follies in aviation history. But it may have found a savior: deep-pocketed U.S. allies hungry to add its super high-tech capabilities to their arsenal.
ST. LOUIS -- Since the Iraq War ended there has been little fanfare for the veterans returning home. No ticker-tape parades. No massive, flag-waving public celebrations.
NEW YORK -- In corrections systems nationwide, officials are grappling with decisions about geriatric units, hospices and medical parole as elderly inmates -- with their high rates of illness and infirmity -- make up an ever increasing share of the prison population.
ANN ARBOR, Mich. -- President Barack Obama called Friday for an overhaul of the higher education financial aid system, warning that colleges and universities that fail to control spiraling tuition costs could lose federal funds.
LOS ANGELES -- Foreclosures made up a smaller slice of all U.S. homes sold in last year's third quarter, as banks delayed placing properties for sale and home sales slowed.
WASHINGTON -- Companies that were bailed out during the financial crisis still owe U.S. taxpayers nearly $133 billion. Treasury's plans to recoup that money have been slowed by the volatile stock market and weakness among smaller banks. Some of the money will never be recovered.
WASHINGTON -- The Pentagon outlined a plan Thursday for slowing the growth of military spending, including cutting the size of the Army and Marine Corps, retiring older planes and trimming war costs. It drew quick criticism from Republicans, signaling the difficulty of scaling back defense budgets in an election year.
PARK CITY, Utah -- The Department of Defense estimates that more than 19,000 military men and women were sexually assaulted by fellow troops in 2010 while serving in the United States armed forces. At least 20 percent of servicewomen and 1 percent of men -- an estimated 500,000 troops -- have experienced sexual trauma while serving.
WASHINGTON -- America's public school teachers are seeing their generations-old tenure protections weakened as states seek flexibility to fire teachers who aren't performing. A few states have essentially nullified tenure protections altogether, according to an analysis being released today by the National Council on Teacher Quality.
« previous Page 692 of 696 next »