NATIONAL
12953 results « previous Page 595 of 648 next »
The gritty combat in Afghanistan is thousands of miles away. But the analysts in the cavernous room at Langley Air Force Base in Virginia relive the explosions, the carnage and the vivid after-battle assessments of the bombings over and over again. The repeated exposure to death and destruction rolling across their computer screens is taking its own special toll on their lives.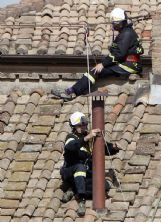 The Vatican sought Saturday to quash speculation that divisions among cardinals could drag out the conclave to elect the new pope, while preparations for the vote plowed ahead with firefighters installing the Sistine Chapel chimney that will tell the world when a decision has been reached.
Colorado theater shooting suspect James Holmes was taken from jail to the psychiatric ward of a hospital in November because he was considered a danger to himself, and he was frequently held in restraints while hospitalized, according to a court document released Friday.
U.S. Defense Secretary Chuck Hagel said he believes U.S. officials will be able to work things out with Afghan leaders who have ordered special operations forces out of Wardak province, even as commandos face a Monday deadline to leave.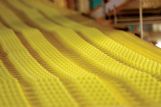 It's Easter morning. A boy rouses his younger brother, and they run to the living room to find their baskets filled with -- what else? -- Peeps.
A police chief hired to rebuild a tiny Tennessee department dismantled by scandal is using a lie-detector test to keep racists off his force.
Not content with enacting the most restrictive abortion law in the country, Arkansas Republicans plan to press the legislative advantage their party hasn't enjoyed since Reconstruction by making it even more difficult for women to get abortions in the state.
Facebook has redesigned the main attraction of its social network to address complaints that its website has turned into a jumble of monotonous musings and random photos.
A tea party senator from Kentucky used an old-style filibuster lasting nearly 13 hours to block Senate confirmation of John Brennan's nomination to be CIA director.
After years of clashing over the drilling method known as hydraulic fracturing, or "fracking," the oil industry and environmentalists have achieved something extraordinary in Illinois: They sat down together to draft regulations both sides could live with.
Arkansas soon will have the nation's most restrictive abortion law -- a near-ban on the procedure from the 12th week of pregnancy onward -- unless a lawsuit or court action intervenes.
President Barack Obama's prospects for winning near-universal background checks for gun purchases seemed shaky as the Senate Judiciary Committee prepared for Congress' first votes on curbing firearms since December's horrific shootings at a Connecticut elementary school.
In the aftermath of Hurricane Katrina, Venezuelan President Hugo Chavez offered to send thousands of soldiers, firefighters and volunteers to help with the cleanup. He also pledged $1 million in aid plus fuel to help rebuild hard-hit cities like New Orleans.
Authorities are trying to determine what provoked a lion at an exotic animal park in Central California to attack and maul to death a 24-year-old woman, who had been on the job as an intern there for just a few weeks.
A new TV commercial features a good-looking young woman on a beach vacation lounging next to a good-looking young man. He bemoans the glare on his iPad and she fills him in on the Kindle Paperwhite's sun-friendly screen.
Police said Wednesday that no criminal charges will be filed after a care worker's attention-grabbing refusal to perform CPR on a resident of a Central California independent-living facility.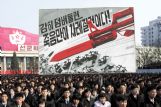 North Korea vowed on Thursday to launch a pre-emptive nuclear strike against the United States, amplifying its threatening rhetoric hours ahead of a vote by U.N. diplomats on whether to level new sanctions against Pyongyang for its recent nuclear test.
States with the most gun control laws have the fewest gun-related deaths, according to a study that suggests sheer quantity of measures might make a difference.
Efforts to stave off a late March government shutdown shifted to the Senate after House Republicans swiftly passed legislation to keep federal agencies running, while also easing some of the effects of $85 billion in budget cuts.
« previous Page 595 of 648 next »