NATIONAL
12134 results « previous Page 573 of 607 next »
His mother died before he was 3 years old, and he was estranged from the aunt who raised him. His dream of becoming a Marine was dashed by a broken foot, he hadn't yet settled on a career path, and a new plan, to move to Hawaii, ended when he apparently missed his flight.
Democratic Sen. John Kerry, who unsuccessfully sought the presidency in 2004 and has pined for the job of top diplomat, vaulted to the head of President Barack Obama's short list of secretary of state candidates after U.N. Ambassador Susan Rice suddenly withdrew from consideration to avoid a contentious confirmation fight with emboldened Republicans.
Russia issued a clumsy denial today of a statement from its point man on Syria, who said a day earlier that Syrian President Bashad Assad is losing control of the country. The Foreign Ministry insisted it is not changing its stance on the embattled Syrian regime.
Nearly 4 out of 5 Americans now think temperatures are rising and that global warming will be a serious problem for the United States if nothing is done about it, a new Associated Press-GfK poll finds.
The world's attention wavered between the tragic and the silly in 2012, and along the way, millions of people searched the Web to find out about a royal princess, the latest iPad, and a record-breaking skydiver.
Gunfire rang out in the mall food court, instantly transforming a casual afternoon of holiday shopping into a nightmare. The shooter, armed with a rifle, was dressed in dark clothing and wore a hockey-style face mask.
It's the scenario that's been spooking employers and investors and slowing the U.S. economy: Congress and the White House fail to strike a budget deal by New Year's Day.
Dennis O'Brien rubs his head as he details ailments triggered by the fungal meningitis he developed after a series of steroid shots in his neck: nausea, vomiting, dizziness, drowsiness, blurred vision, exhaustion and trouble with his speech and attention.
Annette Morales-Rodriguez, distraught over her inability to give her boyfriend a son, had already pretended to have two miscarriages and was faking a third pregnancy when she settled on a sinister plan to abduct another Hispanic woman, carve the child from her womb and pass it off as her own.
A nurse who took a hoax call from Australian DJs about the pregnant Duchess of Cambridge apparently killed herself three days later, with a coroner's officer saying today she was found hanging by the neck and a detective saying she left three notes.
Anti-virus software founder John McAfee is holed up in a Miami hotel after weeks of evading Belizean authorities who want to question him in a homicide.
A leading conservative who's resigning from the Senate is predicting that President Barack Obama will win the battle over raising taxes.
For around $50, a jealous wife or husband can download software that can continuously track the whereabouts of a spouse better than any private detective. It's frighteningly easy and effective in an age when nearly everyone carries a cellphone that can record every moment of a person's physical movements. But it soon might be illegal.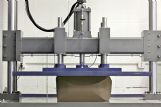 It looks like a torture chamber for cardboard and bubble wrap. At a lab in suburban Chicago, UPS Inc. tests new packaging designs by dropping, shaking and smashing boxes with brutal-looking equipment. The point is to see what type of packaging can withstand the trip from supplier to customer, protecting the delicate products inside.
The Federal Reserve sent its clearest signal to date Wednesday that it will keep interest rates super-low to support the U.S. economy even after the job market has improved significantly.
A Michigan sixth-grader will put aside her nerves and get her ears pierced on her 12th birthday.
Despite an intensifying pace, little progress is being reported in talks on averting automatic spending cuts and tax increases that economists fear could send the U.S. economy off a "fiscal cliff."
A senior Iranian lawmaker says Tehran can now manufacture a copy of an advanced CIA spy drone captured last year.
The mall Santa was waiting for the next child's Christmas wish when shots rang out, causing the shopping mall to erupt into chaos.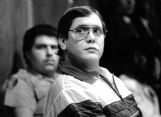 A former Florida police officer is scheduled to be executed for the murder of nine people 26 years ago.
« previous Page 573 of 607 next »