STATE
Six years after a contentious U.S. Senate race that divided Mississippi Republicans and more than a year after the death of the incumbent who won, a civil lawsuit connected to the case is still winding through the courts.
The University of Southern Mississippi is offering a free online course aimed to educate the public about the coronavirus.
Mississippi Gov. Tate Reeves on Wednesday praised the Trump administration's efforts to make a coronavirus vaccine available to the public in the next few months and asked residents not to allow political divisions to stop them from getting vaccinated when the time comes.
Mississippi Republican Gov. Tate Reeves acted within his constitutional powers when he issued partial vetoes of budget bills this year, the state attorney general's office is arguing in court papers.
Four nonpartisan special elections are being held to fill vacant seats in the Mississippi Legislature.
Mississippi legislators will probably return to the Capitol before Oct. 5 to examine how the state is spending coronavirus relief money it received from the federal government, Republican House Speaker Philip Gunn said Monday.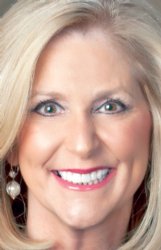 Can a Mississippi school district give financial rewards to students who do well on college entrance exams? Can a city government remove a dilapidated building if the owner does not do it? Is the sheriff's son allowed to work as a volunteer deputy?
Mississippi is planning to go ahead with its annual state fair in early October with new rules to prevent the spread of the coronavirus.
Mississippi law does not allow absentee voting by all people who have health conditions that might make them vulnerable to COVID-19, the state Supreme Court ruled Friday.
A Mississippi teacher says she was fired after refusing to teach in a crowded classroom amid the COVID-19 pandemic.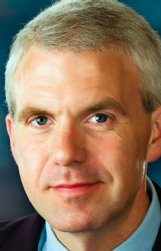 Major telecommunications conglomerate AT&T has agreed to provide the state of Mississippi records detailing how it used the almost $284 million it was paid by the federal government to expand internet access in the state.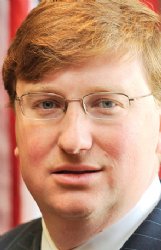 Mississippi Gov. Tate Reeves is extending a statewide mask mandate through the end of September, saying Monday he believes it is helping slow the spread of the new coronavirus.
Mississippi residents will vote on people and issues in the Nov. 3 general election. The ballot will list candidates for president, U.S. House and Senate and state Supreme Court. Three issues are on the ballot.
A Memphis lawyer has been indicted for conspiring with a former top official in the Mississippi Department of Education to rig contracts and steal public money, authorities said Friday.
Mississippi Gov. Tate Reeves said it's "unfortunate" that the coronavirus pandemic broke out during an election year, adding that the upcoming election has made conversations about the virus overly political.
Kanye West will appear as a presidential candidate on Mississippi's ballot in November, after being approved as a qualified candidate by the State Board of Election Commissioners on Tuesday.
Dozens of demonstrators gathered in a Mississippi county to call for the removal of a Confederate monument officials have previously refused to relocate.
A Mississippi man freed last year after 22 years in prison will not be tried a seventh time in a quadruple murder case, a judge ruled Friday after prosecutors told him they no longer had any credible witnesses.
The state of Mississippi has received $24 million in federal grants to help people struggling to pay rent and utility bills during the coronavirus pandemic, the Mississippi Department of Human Services announced Friday.
A protest around a Confederate monument in Harrison County turned tense Thursday night after a militia group wearing bulletproof vests and carrying firearms arrived on site.
Mississippi voters with health conditions that might make them vulnerable to COVID-19 must be allowed to vote by absentee ballot, a state court judge has ruled.