NEWS
« previous Page 2 of 2258 next »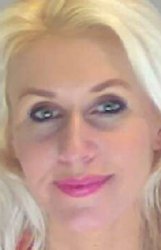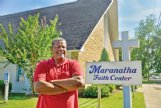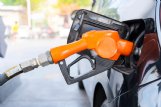 The sunshine is back, and the ice has melted. But more than a week after a deep freeze across the South, many communities are still grappling with getting clean water to their residents.
A Mississippi mayor resigned Wednesday after pleading guilty to a charge of conspiring to defraud the federal government.
The Senate parliamentarian dealt a potentially lethal blow Thursday to Democrats' drive to hike the minimum wage, deciding that the cherished progressive goal must fall from a $1.9 trillion COVID-19 relief bill the party is trying to speed through Congress, Senate Democratic aides said.
Unemployed Americans who have turned down job offers because they feared their prospective employers weren't providing sufficient protection from the coronavirus would qualify for jobless aid under a directive the Labor Department issued Thursday.
A gathering of conservatives this weekend in Florida will serve as an unabashed endorsement of former President Donald Trump's desire to remain the leader of the Republican Party -- and as a forum to fan his false claim that he lost the November election only because of widespread voter fraud.
President Joe Biden on Wednesday nominated three postal experts to the governing board of the U.S. Postal Service, a move that could alter the course of an agency grappling with delivery delays and rumored cuts under its embattled Republican leader.
The Democratic-led House passed a bill Thursday that would enshrine LGBTQ protections in the nation's labor and civil rights laws, a top priority of President Joe Biden, though the legislation faces an uphill battle in the Senate.
The catastrophic Texas blackout was a wider failure than the state's power grid, which teetered on the brink of an even bigger collapse during a freeze that knocked out electricity to 4 million customers, energy executives said Thursday.
When Wyoming U.S. Sen. John Barrasso snapped at Deb Haaland during her confirmation hearing, many in Indian Country were incensed.
Four men from Mississippi have been banned from hunting anywhere in the world and fined a total of $48,000 for violating wildlife laws in Kansas.
Lawmakers pressed the acting U.S. Capitol Police chief Thursday to explain why the force wasn't prepared to fend off a violent mob of insurrectionists even though officials had compiled specific, compelling intelligence that extremists were likely to attack Congress and try to halt the certification of Donald Trump's election loss.
The Georgia prosecutor investigating potential efforts by Donald Trump and others to influence last year's general election has a message for people who are eager to see whether the former president will be charged: Be patient.
The number of Americans seeking unemployment benefits fell sharply last week in a sign that layoffs may have eased, though applications for aid remain at a historically high level.
While dozens of New Yorkers lined up outside in the rain, shopping carts at the ready as they waited for free food, Sofia Moncayo led her team in prayer.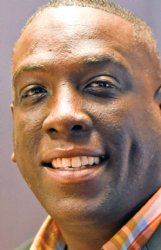 « previous Page 2 of 2258 next »