NEWS
41371 results « previous Page 2 of 2069 next »
Testimony from a Mississippi woman whose son and nephew were two of the eight victims killed in an early morning shooting in 2017 was so emotional that the man accused of killing them was in tears.
A man fatally shot his girlfriend and an unarmed security guard in a Mississippi hospital parking lot Wednesday before driving to a nearby cemetery and fatally shooting himself, police said.
Mississippi on Wednesday started transferring more inmates out of a state prison that has been rocked by deadly violence and that is under investigation by the U.S. Justice Department.
Through a year of campaigning, the Democratic presidential candidates played nice, talking up party unity, disagreeing mostly politely on policy. No more.
President Donald Trump has ousted the Pentagon's top policy official who had certified last year that Ukraine had made enough anti-corruption progress to justify the Trump administration's release of congressionally authorized aid to Kyiv in its conflict against Russian-backed separatists.
WikiLeaks founder Julian Assange plans to claim during an extradition hearing that the Trump administration offered him a pardon if he agreed to say Russia was not involved in leaking Democratic National Committee emails during the 2016 U.S. election campaign, a lawyer for Assange said Wednesday.
Mississippi's capital city is set to receive nearly $90 million after both sides agreed to settle Jackson's lawsuit against a private company over a water meter and billing system that has been fraught with problems.
A 43-year-old German man shot and killed nine people at several locations in a Frankfurt suburb in attacks that appeared to have been motivated by far-right beliefs, officials said Thursday.
The New Orleans Saints headed to court Thursday in a bid to block the release of hundreds of confidential emails detailing the behind-the-scenes public relations work the team did for the area's Roman Catholic archdiocese amid its sexual abuse crisis.
The Trump administration completed the fewest cleanups of toxic Superfund sites last year than any administration since the program's first years in the 1980s, figures released by the Environmental Protection Agency indicated Wednesday.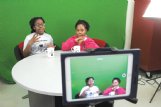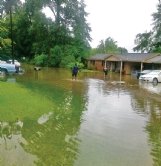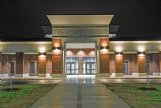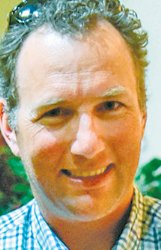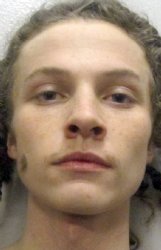 A witness testified Tuesday that a Mississippi man on trial in the 2017 shooting deaths of eight people showed up at her house the night of the killings and that he was carrying two rifles and told her that he had killed a sheriff's deputy.
Attorney General William Barr has told people close to him he's considering quitting his post after President Donald Trump wouldn't heed his warning to stop tweeting about Justice Department cases, an administration official told The Associated Press.
In Arizona, a burgeoning Asian American community fields xenophobic calls about a planned night market featuring Asian street foods. In New York, a dim sum restaurant owner worries he won't make rent. In the San Francisco Bay Area, a local Asian American-owned restaurant chain is mulling temporarily shuttering one of its properties because of the downturn in trade.
In a party that's shifted leftward on abortion rights, Democratic presidential hopefuls are offering different approaches to a central challenge: how to talk to voters without a clear home in the polarizing debate over the government's role in the decision to end a pregnancy.
What's more deadly -- the flu, SARS or the new coronavirus discovered in China?
« previous Page 2 of 2069 next »