NEWS
41832 results « previous Page 2 of 2092 next »
It was late when engineer Joe Tavi's boss called with an odd question: Could their company, which makes fuel cells, learn how to fix a ventilator?
Americans give high marks to state and local governments for their handling of the fast-moving coronavirus pandemic that has swiftly remade everyday life.
As millions of job cuts tear through the U.S. economy, a faint glimmer of light has emerged: Some employers are trying to maintain ties to the staffers they're letting go so they can more quickly rehire them once the viral outbreak has passed.
Scientists offered more evidence Wednesday that the coronavirus is spread by seemingly healthy people who show no clear symptoms, and the federal government issued new guidance warning that anyone exposed to the disease can be considered a carrier.
Background checks required to buy firearms have spiked to record numbers in the past month, fueled by a run on guns from Americans worried about their safety during the coronavirus crisis.
One Tulsa bar owner said more than a dozen motorcyclists showed up unannounced, but he served them a round of shots anyway to celebrate a birthday. Another live-streamed a drag queen show on Facebook while up to 20 people drank inside the locked bar, ignoring police when they knocked on the door.
Ellis Marsalis Jr., the jazz pianist, teacher and patriarch of a New Orleans musical clan, has died after battling pneumonia brought on by the new coronavirus, one of his six sons said late Wednesday.
A train engineer intentionally drove a speeding locomotive off a track at the Port of Los Angeles because he was suspicious about the presence of a Navy hospital ship docked there to help during the coronavirus crisis, federal prosecutors said Wednesday.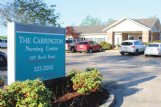 A Starkville nursing home has a patient with a case of COVID-19 coronavirus.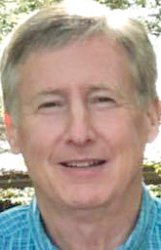 Lowndes County Board of Supervisors voted Tuesday morning to appoint Joe Beckett, local businessman and antebellum homeowner, to the board of the Columbus-Lowndes Convention and Visitors Bureau.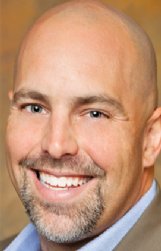 John Acker, chairman of the Columbus Redevelopment Authority and longtime State Farm agent, died Tuesday evening from an apparent medical condition.
Mississippi Gov. Tate Reeves issued his first stay-at-home order Tuesday against the new coronavirus, but it is only for one of the state's 82 counties.
President Donald Trump warned Americans to brace for a "hell of a bad two weeks" ahead as the White House projected there could be 100,000 to 240,000 deaths in the U.S. from the coronavirus pandemic even if current social distancing guidelines are maintained.
The IRS and the Treasury Department say Americans will start receiving their economic impact checks in the next three weeks.
The Mississippi Department of Corrections is temporarily stopping in-person check-ins for people on probation, parole, house arrest or other forms of community supervision.
An inmate has died at South Mississippi Correctional Institution, and the state Department of Corrections said Tuesday that no foul play is suspected.
In Sandwich, New Hampshire, a town of 1,200 best known as a setting for the movie "On Golden Pond," broadband is scarce. Forget streaming Netflix, much less working or studying from home. Even the police department has trouble uploading its reports.
A Mississippi lawmaker is resigning as of Tuesday because he will not be able to collect his state government pension while serving in the state House.
A major flood control structure on the Mississippi River may have to soon be opened up to ease pressure on New Orleans levees, federal authorities said Tuesday.
An apparent tornado slammed into an Alabama neighborhood, shattering more than a dozen homes Tuesday while people were hunkered down inside because of the coronavirus outbreak, as storms caused damage from Mississippi to Georgia.
« previous Page 2 of 2092 next »