ABOUT TOWN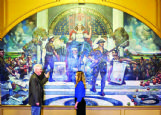 Homegrown, homemade and handcrafted holiday gifts and foods will be showcased by about 60 vendors from 9 a.m. to noon Saturday during the 11th annual Hitching Lot Holiday Market in Columbus.
Mississippi University for Women's International Student Association continues the tradition of celebrating international culture with ISA Night, Wednesday, April 13 at 7 p.m. in Rent Auditorium.
On Thursday, April 14 Mississippi University for Women's Gordy Honors College Forum Series will feature filmmaker Robin Blotnick, who will screen and discuss his documentary, "The Hand that Feeds."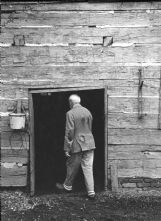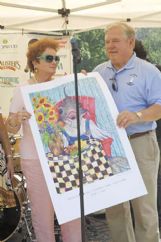 In conjunction with the National Day of Prayer May 3, the privately-funded Christian Community Organization invites citizens of Columbus and surrounding areas to join in an observance Thursday outside the Lowndes County Courthouse at 502 Second Ave. N.
When Jim Tucker graduated from S.D. Lee High School in 1952, it's possible he imagined that, six decades later, he might return to Columbus for a milestone class reunion. But he could not have envisioned he'd be sitting beside his daughter, signing books filled with memories from a significant part of his life.
The Friends of the Columbus-Lowndes Public Library concludes its series of April Table Talks with a presentation by award-winning columnist and journalist Rheta GrimsleyJohnson. Grimsley Johnson, whose nationally-syndicated column appears weekly in The Commercial Dispatch, will focus her talk on her recently-published book "Hank Hung the Moon ... and Warmed Our Cold, Cold Hearts" (NewSouth, 2012). This "musical memoir" looks at the South of the 1950s and 1960s through the lens of the seminal songwriter Hank Williams.
The Mississippi Baptist Singing Churchmen, one of Mississippi's most outstanding men's choirs, will be in concert at First Baptist Church of Columbus Monday, April 9, at 7 p.m.  
Mississippi University for Women's Department of Health and Kinesiology will host its annual community health fair on Wednesday, Feb. 15, from 9 a.m. to noon in the Pohl Gymnasium on campus. This year's theme is "Achieving Health and Wellness." Participants will have the opportunity to hear from experts in the field about how they can live a healthier lifestyle and achieve their health goals.
In a forthcoming book, Starkville historian Dennis S. Nordin presents nearly a dozen case studies of elected African-American leaders who won various offices because of strong support by the majority.
Mardi Gras revelry will arrive early in West Point when volunteers from the West Point/Clay County Animal Shelter throw their second annual Mardi Gras celebration. Tickets are on sale for the event to be held from 6 p.m. until midnight Saturday, Feb. 18, at the newly remodeled Community Counseling facility on the campus which formerly housed the Mary Holmes Junior College cafeteria.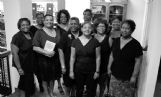 Sixty-two youth have already signed up for the Lowndes County 4-H shooting sports program, which began with safety classes Jan. 28. Dozens of children and their parents attended the sign-up event hosted by 4-H Agent Sharon Patrick at 4-H headquarters on Seventh Street North in Columbus Jan. 19. The shooting sports program has consistently been 4-H's most popular program in recent years. Much of its success is attributed to the efforts of long-time instructor Ben Kilgore, who retired last year.
Columbus' 17th annual Market Street Festival may be three months off, but preparations are well underway. The festival and the Columbus Arts Council are partnering again this year to offer the Juried Arts Competition and Exhibit. The contest and show will celebrate some of the best original paintings, drawings, photography and 3D work done by area artists.
If you are looking to get involved and volunteer in the community, the Master Gardener Program may be right for you. The program, which began in Mississippi in 1991, is designed to enhance public education in consumer horticulture. It provides educational assistance to any citizen in the area of horticulture through the use of trained volunteers.
This year's Christmas parade in downtown Columbus has been canceled due to rain. It will not be rescheduled. Amber Brislin, director of Main Street Columbus Inc., made the announcement shortly before 3 p.m. today, saying the decision was made in an effort to "keep everyone safe and healthy this Christmas season."
In "The Poker Bride: The First Chinese in the West" (Atlantic Monthly Press), Christopher Corbett has told the story, as much as it can be known, of one Chinese girl who came to California and was indeed won in a poker game.