LIFESTYLES
« previous Page 400 of 424 next »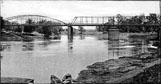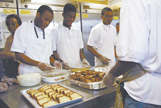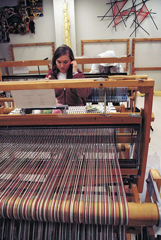 For 22 years, Camp Rising Sun has provided children with cancer the opportunity to participate in a traditional summer camp. Volunteers who give their time, talent and resources make the camp possible.
Mississippi University for Women will host the 2010 Women's Center for Entrepreneurship Smart Start Series.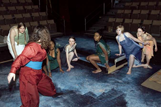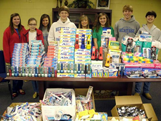 I am packing up my Mardi Gras décor, storing ornaments and masks and beads in a well-marked box until next year. It is with great reluctance that I put these things out of sight. Chris and I never get tired of the fleur de lis, or that weird color combination of purple, green and gold.
Sometimes you can't go to the river to fish. It's too high or too muddy or too cold; it's too late or too something. That's when Sam and I started fishing in the prairie pond. I had to learn a different kind of fishing because there's no crappie in the prairie pond.
Think Audrey Hepburn in "Breakfast at Tiffany's" as the minx becomes the young lover. Think Jacqueline Bouvier Kennedy, especially the pre-Onassis period. Think Jane Wyman descending the stairs of Falcon Crest as the grand dame of 1980s television or your own mother preparing for a country club luncheon with the girls.
When we think of the American witch hunts of the 1950s, we are right to remember Joe McCarthy and the un-American pursuit of citizens who didn't have the right political ideas. There were other sides to the persecutions, however, less famous but still historically significant.
They may be small in stature, but their combined voices and joyful spirit soar. The internationally acclaimed African Children's Choir brings a "Journey of Hope" to the Golden Triangle Saturday, March 6.
On Feb. 18-20, the Starkville Area Arts Council continues the tradition by showcasing 35 films submitted from as close to home as Columbus, Starkville and West Point — and as far away as Canada, Spain and Italy.
Joe Lee, a Starkville native and a graduate of Mississippi State University, will sign copies of his new suspense thriller, "The Magnolia Triangle" (Dogwood Press, 2009), at the Columbus-Lowndes Public Library Wednesday, Feb. 17 at 3 p.m.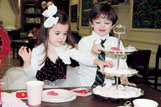 February is a romantic month, or so they tell us.
Cleaning out some boxes I ran across a yearbook Mississippi College had compiled for incoming freshman. Each student submitted a photograph and a bio.
Beauty is ageless.
A local philanthropic group, The Cinderella Project of Lowndes County, will be conducting its first annual "Gown a Gal" dress distribution Saturday, Feb. 27, at the former Lia Fashions building on Highway 45 North in Columbu
« previous Page 400 of 424 next »