LIFESTYLES
« previous Page 375 of 410 next »
The deadline to turn in submissions for the 2011 Cotton District Arts Festival Poster Competition is fast approaching.
"Welty," an exhibit featuring photographs by Eudora Welty, opens Monday at the Columbus-Lowndes Public Library at 314 Seventh St. N. It will be up through Aug. 30.
Life Choices Pregnancy Care Center has announced that Pam Tebow, mother of Heisman Trophy winner and Denver Broncos draft pick Tim Tebow, will be the keynote speaker at a fundraising banquet Sept. 16 in Starkville.
It is amazing how people and places are so interconnected. Recently I was discussing Salvator Rosa, a father of the romantic and picturesque art movement, with a friend. A few days later the subject of early French exploration of the Tombigbee River Valley arose.
I think the last time I took a cute picture I was wishing for my two front teeth.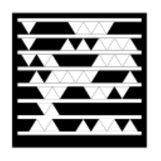 Big Joe Shelton of Columbus has been awarded a $4,400 Fellowship grant from the Mississippi Arts Commission.
Several William Faulkner novels and short stories were made into poignant feature films, but, unknown to many, the Nobel Prize-winning author also wrote screenplays for Hollywood.
A bit of New Orleans will arrive in Columbus Sept. 10, when the Tennessee Williams Tribute welcomes a Stella Shouting Contest as part of its week-long festivities in the city of the playwright and poet's birth in 1911.
Every decade has its iconic images. When thinking of the 1920s, flappers come to mind. The '30s evoke long, gloomy lines snaking out of soup kitchens. Each period has a descriptive name, as well: "The Roaring Twenties" or "The Depression."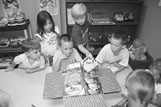 The square foot garden is coming along fine. I ate the five strawberries, 15 beans and one squash produced thus far; Sam said he'd stick with Cheerios. Something got to the lettuce before I did, but if zinnias and leafy cosmos were edible the Bardwells would have a cornucopia accented with one humongous sunflower.
Mrs. Crisler said it best when I complimented her on her bright red trench coat: "Honey, the older the barn, the brighter the paint!"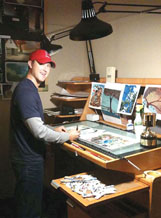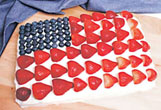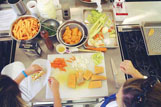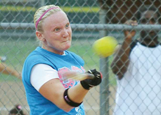 Cathy Pilkinton recently returned from a great week at Orange Beach. After hearing lots of reports about the condition of the beach from friends and on Facebook, Cathy and three of her friends decided to do what they could to support the local economy there.
The machines are rebelling. At work, my computer died a dramatic death. It crackled like a raging fire. Horrible noises broadcast down the hallway, terrifying my coworkers. Then, the screen went black. At home, I got no e-mail for about two months; then 5,000 came at one time.
« previous Page 375 of 410 next »