LIFESTYLES
« previous Page 369 of 424 next »
More than a dozen awards were presented recently at the Mississippi Collegiate Art Exhibition held at Mississippi University for Women.
Plans are well underway for Grilling on the River 2011. The Kansas City Barbeque Society-sanctioned competition and food fair set for April 8-9 at the Columbus Riverwalk has been proclaimed by Mississippi Gov. Haley Barbour as the State of Mississippi Barbeque Championship.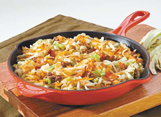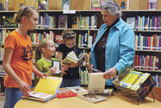 Surrounded by an extravagant array of flowers, hearts and desserts the Stephen D. Lee Home and Museum celebrated its first ever Valentine's Day Party Feb. 14. Party-goers were captivated by a dazzling assortment of cakes, fruits, chocolates, cookies and much more, all while enjoying time with their friends and loved ones.
All the talk about "priming" would lead folks to think less about makeup and more about something seen on HGTV or on the local home improvement do-it-yourself aisle. Nevertheless, we are speaking of cosmetics, and the vocabulary has changed quite a lot over the years.
Internationally renowned musicians will bring the sights and sounds of another age to Mississippi State March 25-26 when the Charles Templeton Ragtime Jazz Festival returns for the fifth consecutive year.
I drove in late Tuesday night. I found this letter on my back door from one of my neighbors, a little girl.
Two centuries after Abraham Lincoln's birth in 1809, he is one of the most revered figures in our nation's history. Lincoln's life, accomplishments, and legacy are the subject of a new traveling panel exhibition opening March 7 at the Columbus-Lowndes Public Library. "Abraham Lincoln: A Man of His Time, a Man for All Times" explores how Lincoln transcended his age and left a constitutional legacy for all Americans.
"Teach your children well ... and feed them on your dreams ... " When Crosby, Stills, Nash and Young sang those lyrics in about 1970, many families were waging war with each other.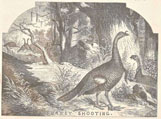 Guest artist Dawn Lenore Sonntag, from Hiram College in Ohio, is visiting as an Artist in Residence today through Sunday in Starkville.
Two free Mississippi State University piano concerts this weekend will highlight the university's ninth annual Brazilian Festival.
A handful of yellow crocus poke their heads from under dry, brown leaves in one corner of what once was a garden. Persephone is emerging from the underworld. She reaches, tentatively, from Hades, but I almost wonder why.
The Lyceum Series at Mississippi State University continues March 3 when the world-renowned Ahn Trio brings their special brand of chamber music to the university.
Hobby gardeners and professionals alike will receive valuable tips in educational seminars at the Everything Garden Expo March 5-6 at the Mississippi Horse Park, 716 E. Poorhouse Road in Starkville.
As a prelude to the Everything Garden Expo Saturday and Sunday at the Mississippi Horse Park, the Starkville Area Arts Council presents three "brown bag" luncheons on garden-related topics March 2-4.
« previous Page 369 of 424 next »