LIFESTYLES
« previous Page 368 of 420 next »
So many of our holidays have fallen victim to the political correctness police, but one holiday continues to warm the heart while Ole Man Winter insists on dumping snow, ice and rain on the country.
The Columbus Arts Council Board of Directors has named Elizabeth Johnson as interim executive director of the nonprofit organization.
All area artists are invited to submit applications for consideration and possible inclusion in the Artisans' Village, sponsored by the Greater Starkville Development Partnership, for the 16th annual Cotton District Arts Festival Saturday, April 23 (Easter weekend), in Starkville's Historic Cotton District.
In 1959 came to Broadway one of the best musicals ever, "Gypsy: A Musical Fable." It was indeed a fable, a musicalized version of the memoir by Gypsy Rose Lee, a memoir which was itself highly fictional.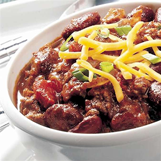 Ever since Eve was forced to vacate the Garden of Eden and give up her wardrobe of leaves, the question of what to wear has been foremost on women's minds.
The Friends of the Columbus-Lowndes Public Library will launch its February Table Talk series Wednesday, Feb. 2, at noon in the library meeting room with a presentation by award-winning author Minor Ferris Buchannan.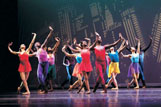 Before stepping up to your nearest makeup counter, you should know a few things. First of all, remember that those smiling faces greeting you are called "beauty advisors" for a reason.
Folks are always offering up suggestions on what to write about - some really good and some that would get me in trouble, politics mostly. For those, I direct them to our Letters to the Editor section that's open to one and all.
Every word I ever said to my momma, I've had to eat. Even though she is no longer here, she whispers, "I told you so."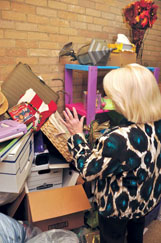 For a second consecutive year, the Mississippi State University Alumni Association is announcing the highest membership in its history, with a record 39,418 active members as of Dec. 31.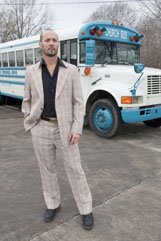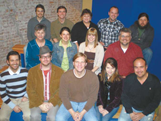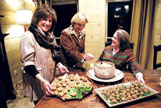 The Gordy Honors College Forum series opens Thursday, Jan. 27, at 6 p.m. at Nissan Auditorium in Parkinson Hall on the campus of Mississippi University for Women, and continues through April, presenting lectures and undergraduate research.
Two celebrated French composers will be the focus of a Tuesday recital and lecture at Mississippi State University.
Two theater veterans from Columbus are part of "The 39 Steps," one of contemporary theater's most thrilling and riotous comedy hits, being presented by New Stage Theatre in Jackson Jan. 25 through Feb. 6.
The Institute for the Humanities Distinguished Lecture Series returns for the spring semester at Mississippi State Jan. 27 with a presentation from noted Princeton University professor and author David Bell.
« previous Page 368 of 420 next »