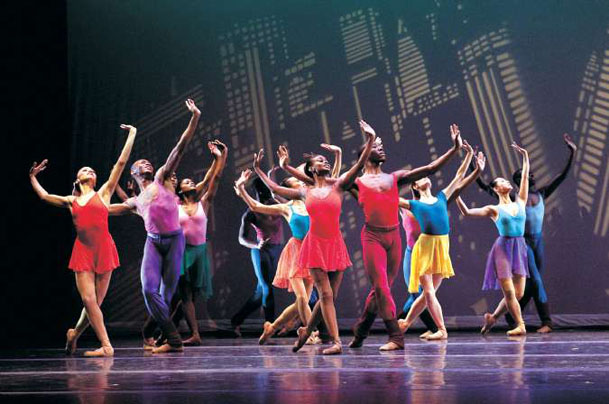 The Dance Theatre of Harlem will perform Feb. 3 on the Mississippi State University campus as part of the university's Lyceum Series. Photo by: Courtesy
Now in its fourth decade, the Dance Theatre of Harlem will bring classical and contemporary ballet to its Feb. 3 performance at Mississippi State University.
Part of the university''s Lyceum Series, the 7:30 p.m. event in the Bettersworth Auditorium of Lee Hall is the second performance of the 2010-11 annual performing arts series.
Tickets are $15 for adults; $12 for senior citizens (65 and older) and MSU faculty and staff; and $8 for children 3-12 years old. Mississippi State students are admitted free with valid identification.
Founded in 1969 by Arthur Mitchell and Karel Shock, Dance Theatre of Harlem has grown into a multicultural dance institution, encompassing dance, outreach and education. Its touring ensemble is composed of a renowned ballet company of African-American and culturally diverse artists with a repertoire that spans neoclassical ballet to Afro-Caribbean techniques.
In 2006, Dance Theatre of Harlem was invited by former First Lady Laura Bush to participate in Mrs. Bush''s Global Literacy Conference at the New York Public Library and also to showcase an evening at the White House with President George W. Bush.
The group has received more than 300 official citations for excellence, including a National Medal of the Arts and a Kennedy Center Honors Award to Arthur Mitchell.
For more about the company, see http://www.dancetheatreofharlem.org/. For more on MSU''s Lyceum Series, see http://www.lyceum.msstate.edu/.